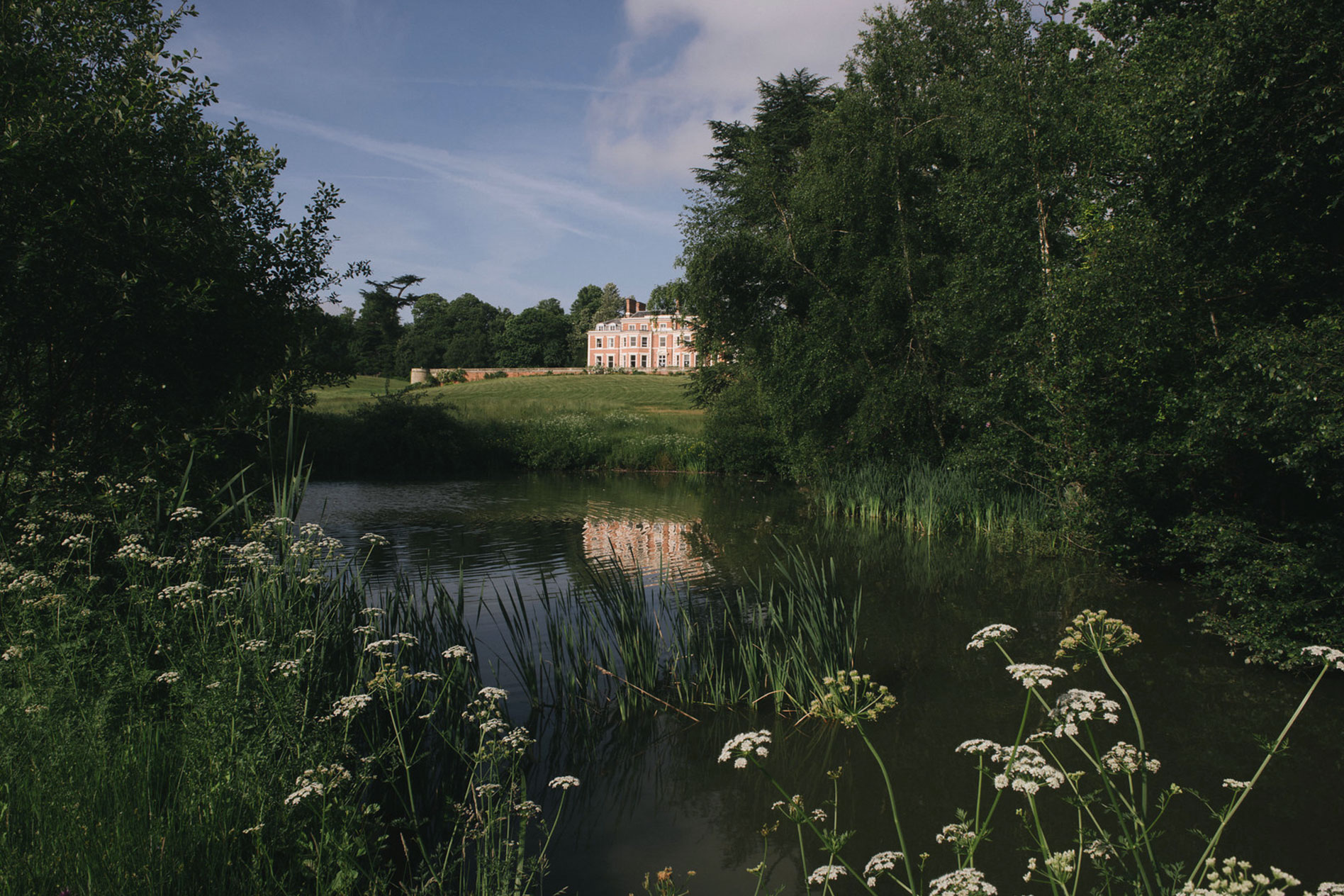 SUMMER AT HECKFIELD
NOTHING SAYS SUMMER IN BRITAIN LIKE TIME SPENT IN THE COUNTRYSIDE.
MAKE THE MOST OF THE SEASON IN THE GREAT OUTDOORS. 
A UK SUMMER BREAK IS CALLING...
ESCAPE TO OUR 438 ACRES WITH A RAFT OF THINGS TO DO FOR THE WHOLE FAMILY.
FROM WILD SWIMMING IN OUR LOWER LAKE TO FALCONRY, FISHING, BOATING AND MORE.
ALL JUST AN HOUR FROM LONDON.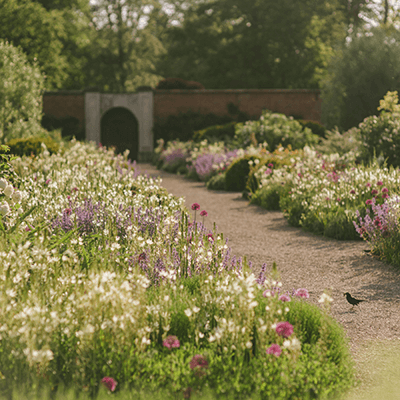 DISCOVER OUR GARDENS IN BLOOM
First, you must get lost. It really doesn't matter which way you go.
There is beauty in all directions. From our Upper Walled Gardens down to our enchanted woodlands. Summertime brings bursts of colour to discover all around.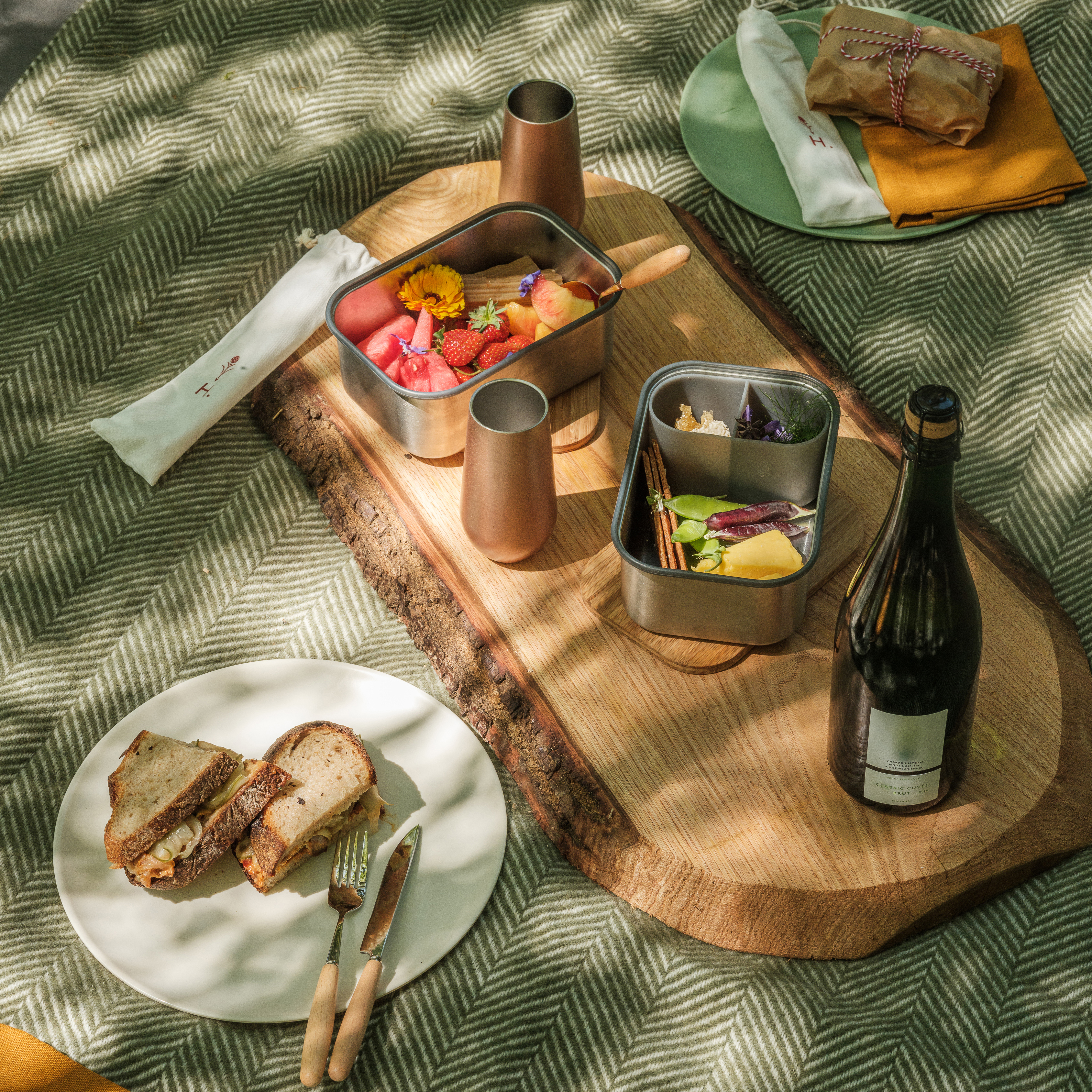 PICNICS
Make the most of our Pleasure Grounds on a sunny day with this quintessentially British experience.
We recommend the east side of our Lower Lake for a stunning view over to our Pavilion, or perhaps at the foot of the Italian Terrace overlooking our Pleasure Grounds.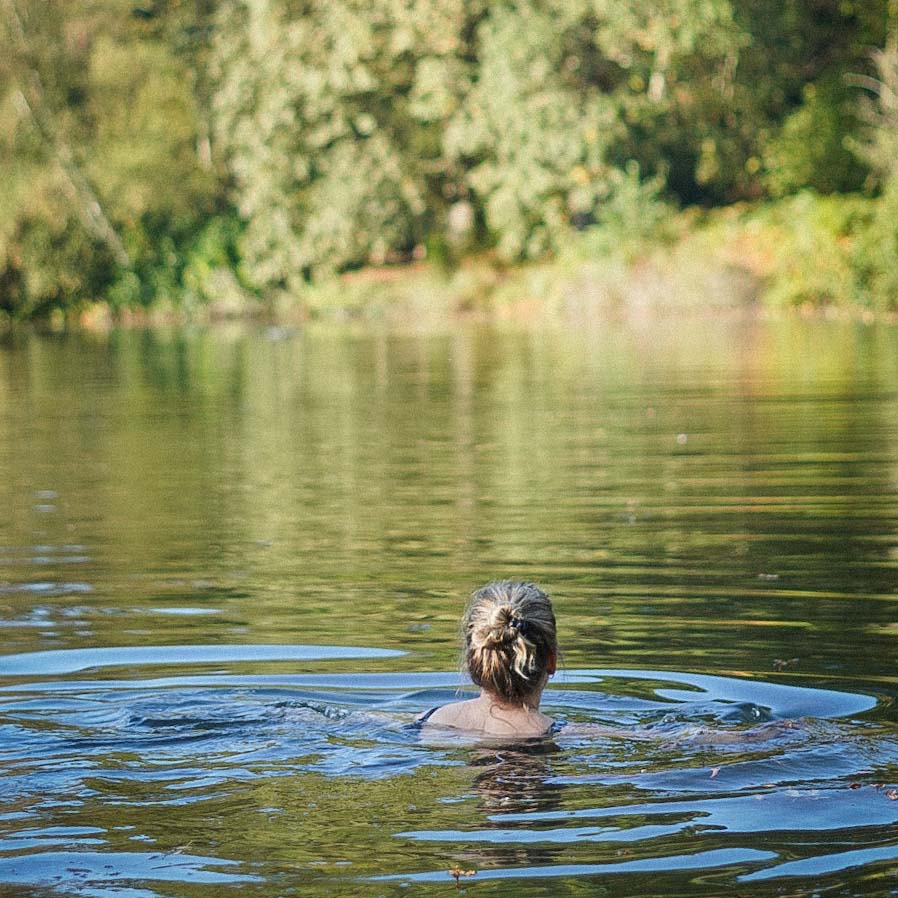 WILD SWIMMING
The Lower Lake is a wonderful spot to enjoy a dip in nature. Take one of our waffle towels and head to the eastern end of the Lake where the water is deep and clear. Find our wooden pontoon and step
ladder to ease your way in and out.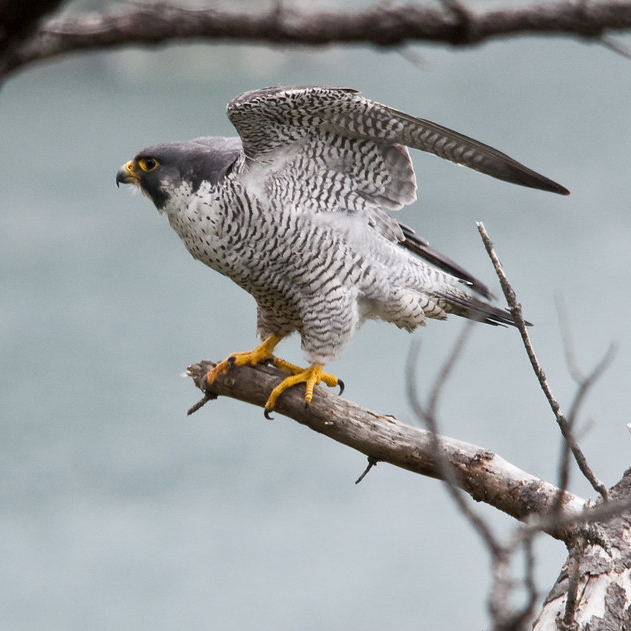 Falconry
Behold the majesty of these Birds of Prey. Under the supervision of our professional falconer, guests are invited to handle and fly these magnificent birds. It is an unforgettable moment when a hawk swoops out of the sky and lands on your gloved fist.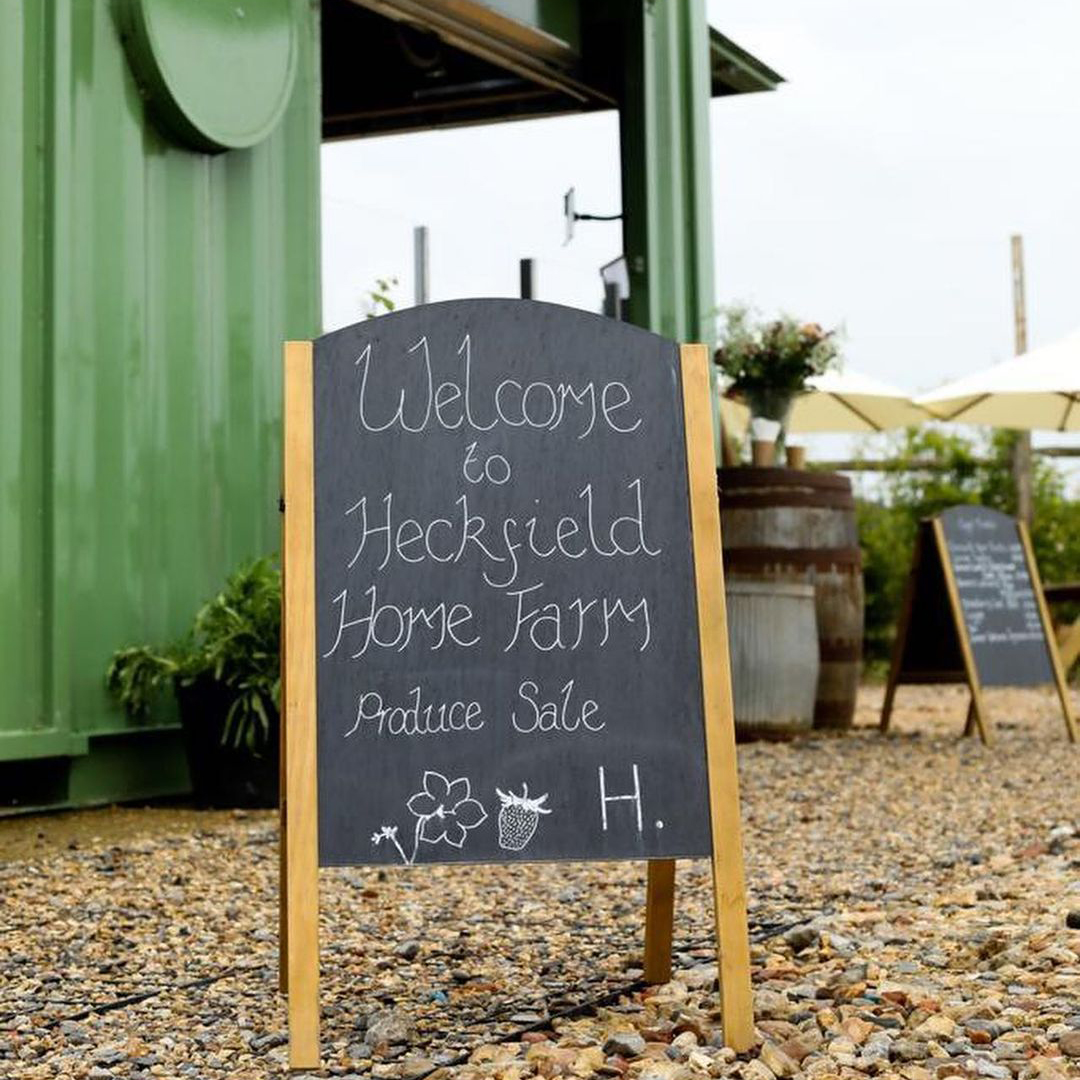 PRODUCE SALES
Take a bit of Heckfield Home Farm with you at our seasonal produce sale at Home Farm.
The best seasonal produce from our biodynamic Market Garden will be available, along with delicious bits from our kitchen like preserves, cakes and biscuits.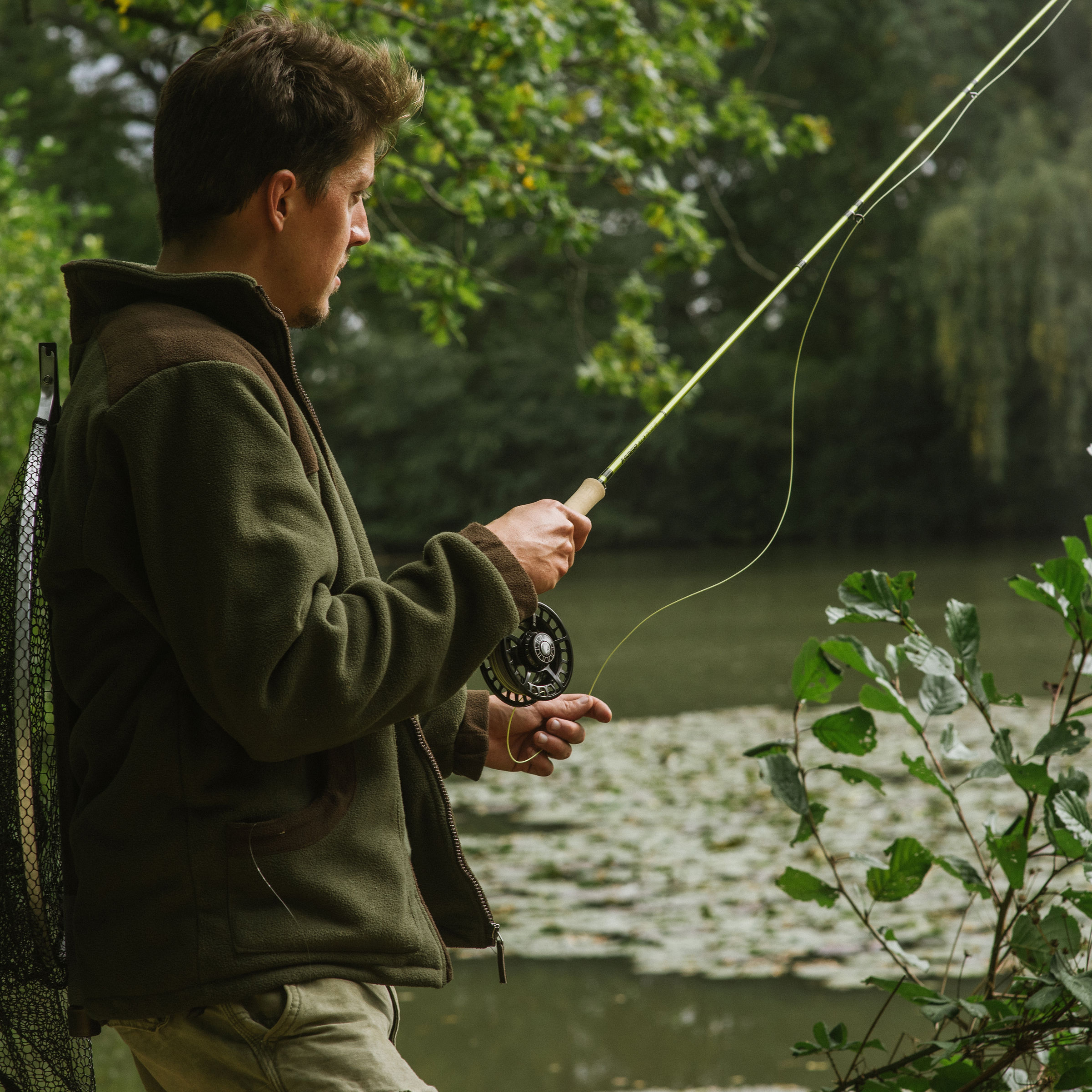 FISHING
The Lower Lake is stocked with Rainbow Trout, Carp, Perch, Tench & Rudd.
All levels of fishing are welcome, whether it's introducing you to the lake, setting you up, teaching for the first time or just guiding.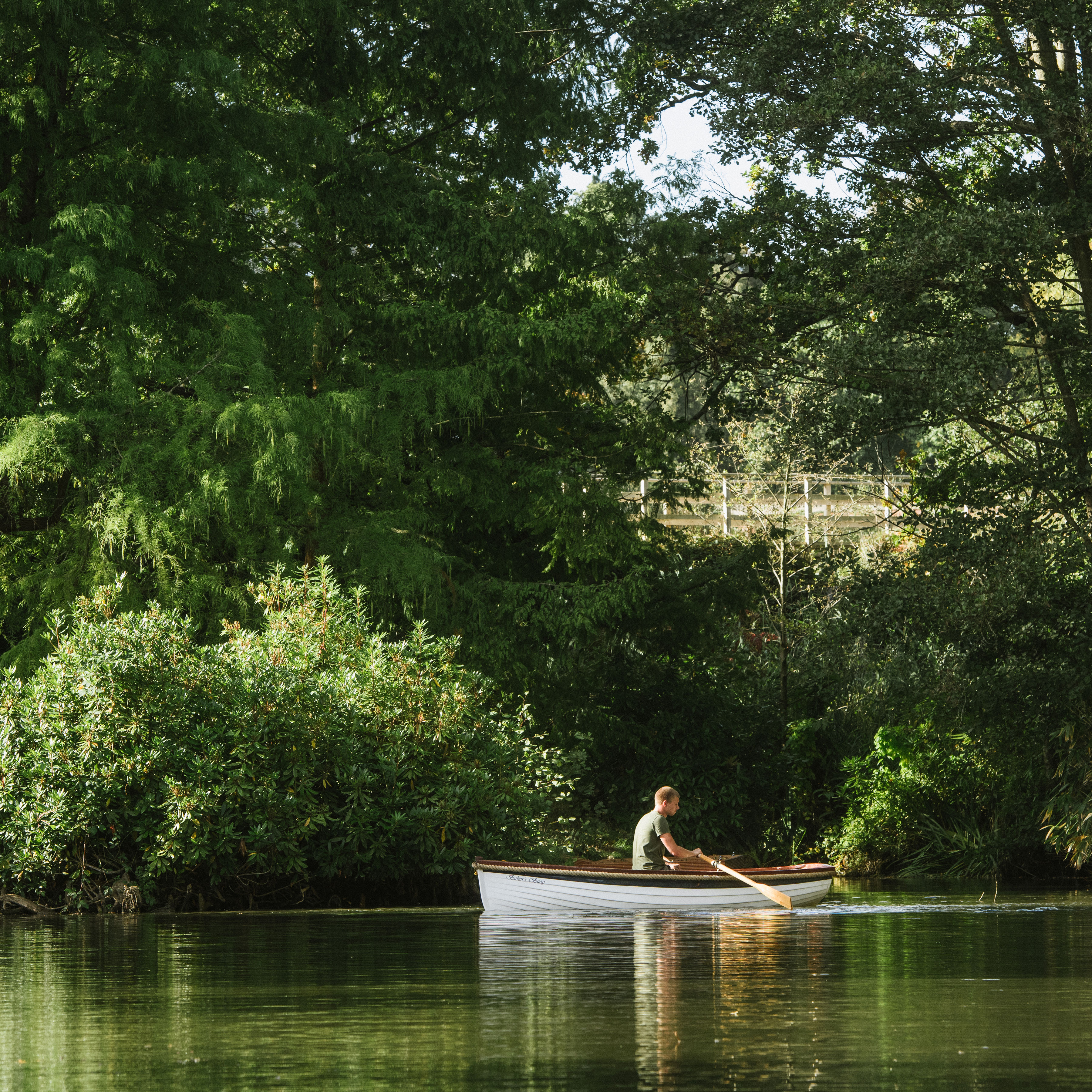 BOATING ON THE LOWER LAKE
Take one of our rowing boats out onto the Lower Lake to enjoy the peace and calm of the nature of the Heckfield Estate.
Add a picnic and make a day of it.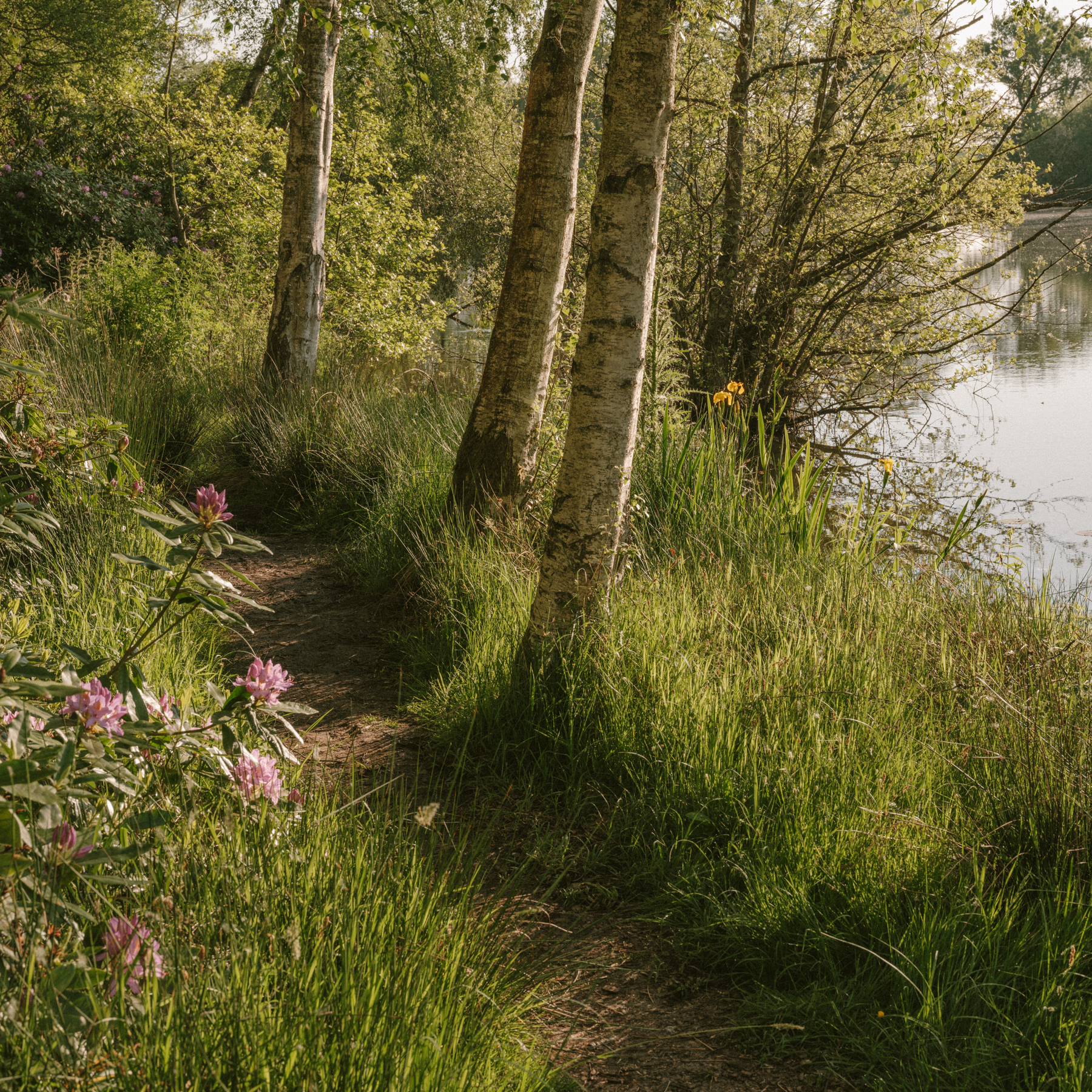 CYCLING & HIKING
Cycle or hike across the Estate and out into the little lanes to Farley Hill, or around the forestry tracks of Bramshill Forest to discover the peace and quiet of the Hampshire countryside.
There are several country pubs that you can cycle or hike to.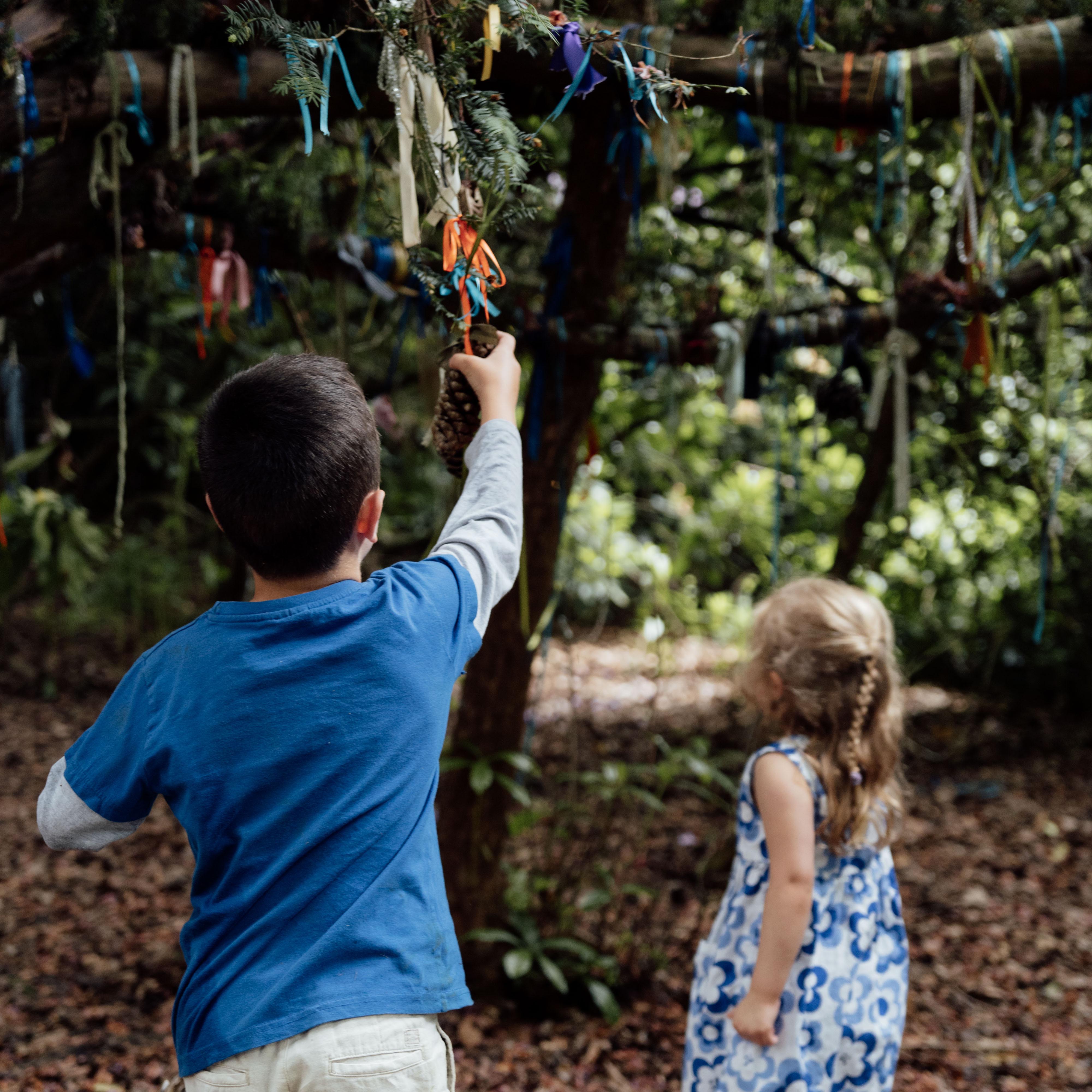 HECKFIELD TREE HUNT
The Pleasure Grounds and the Estate are the biggest playground.
Make sure you get straight out there and discover the natural treasures right on our doorstep.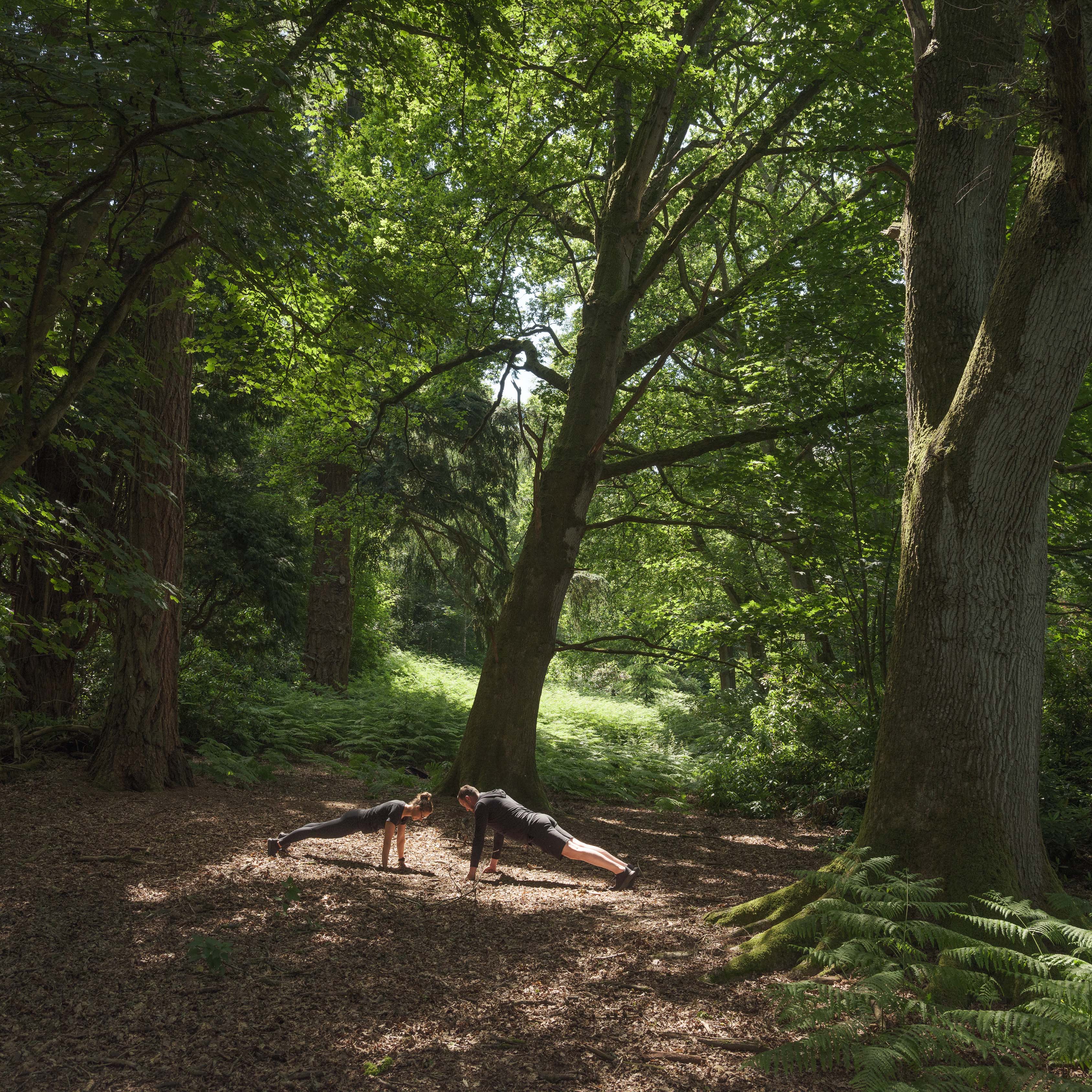 MOVEMENT
From Farm Fit to our Woodland Circuit to Forest Bathing and more... Find healing through movement in the Great Outdoors with our programme of exercise experiences for both mind and body.
MORE SUMMER EXPERIENCES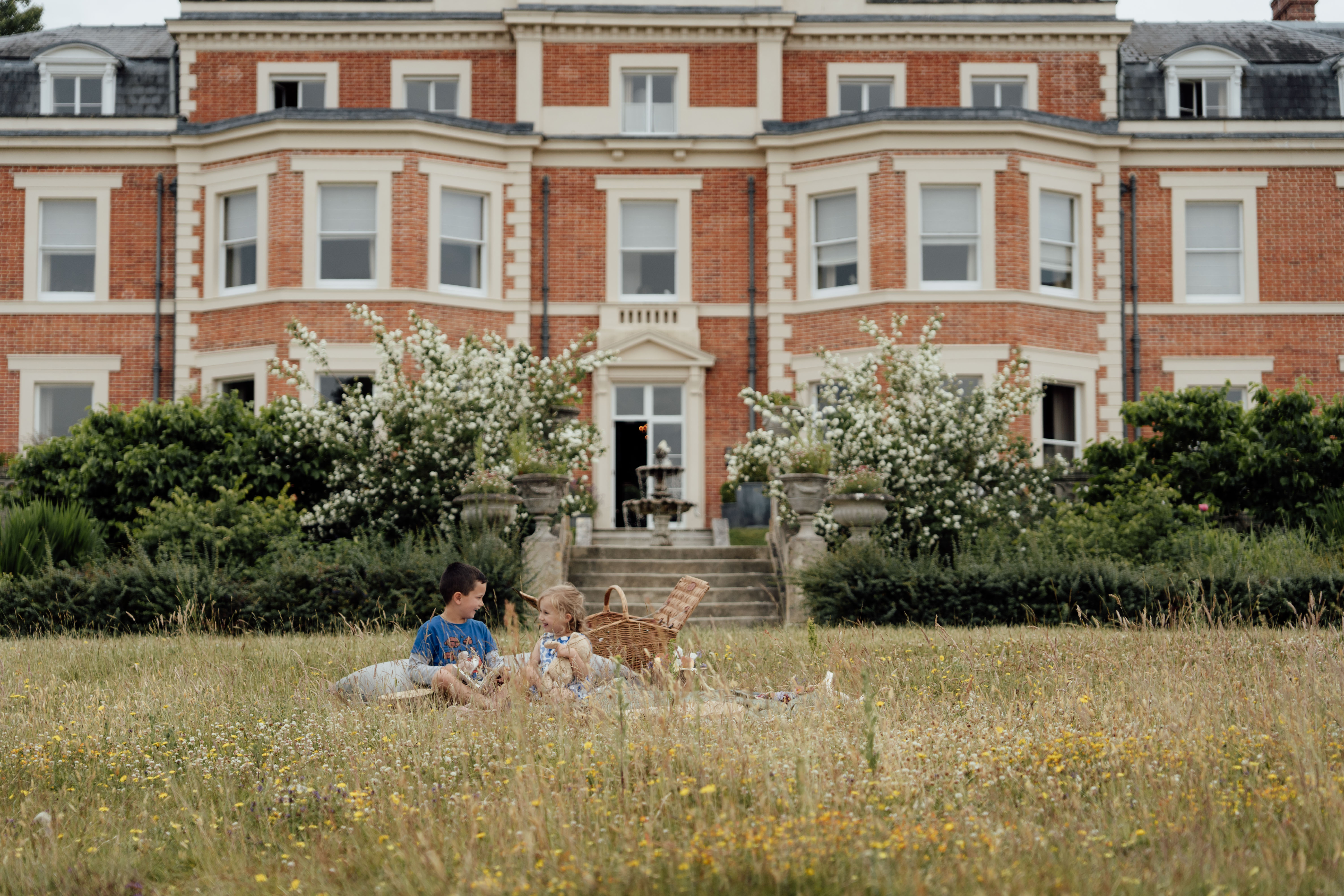 Explore our favourite activities around our estate perfectly suited for our littlest guests.
Discover Experiences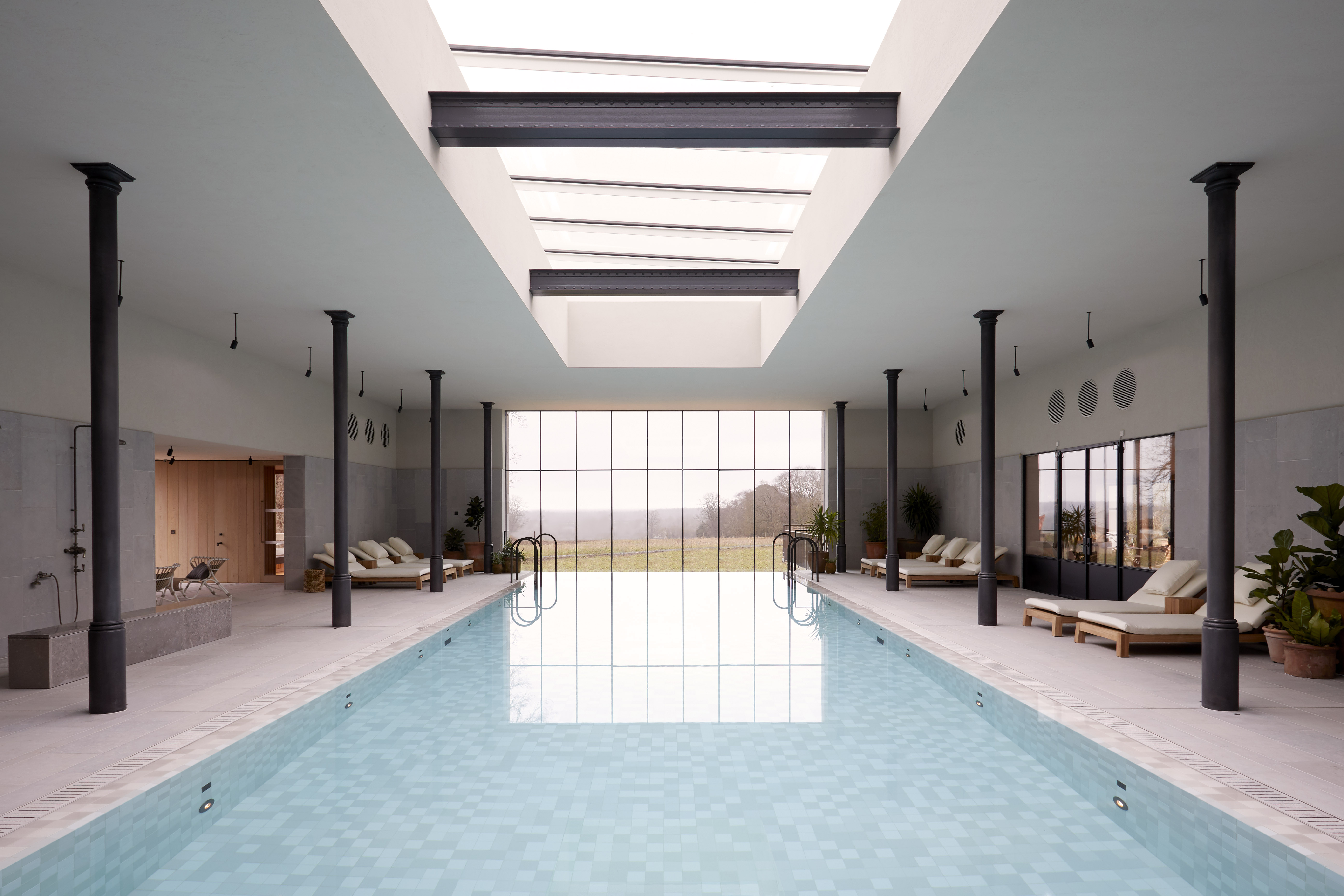 The Bothy by Wildsmith returns you to a simpler time. Slow breathe, slow time. Rediscover nature's pace in our new home of wellbeing. 
The Bothy by Wildsmith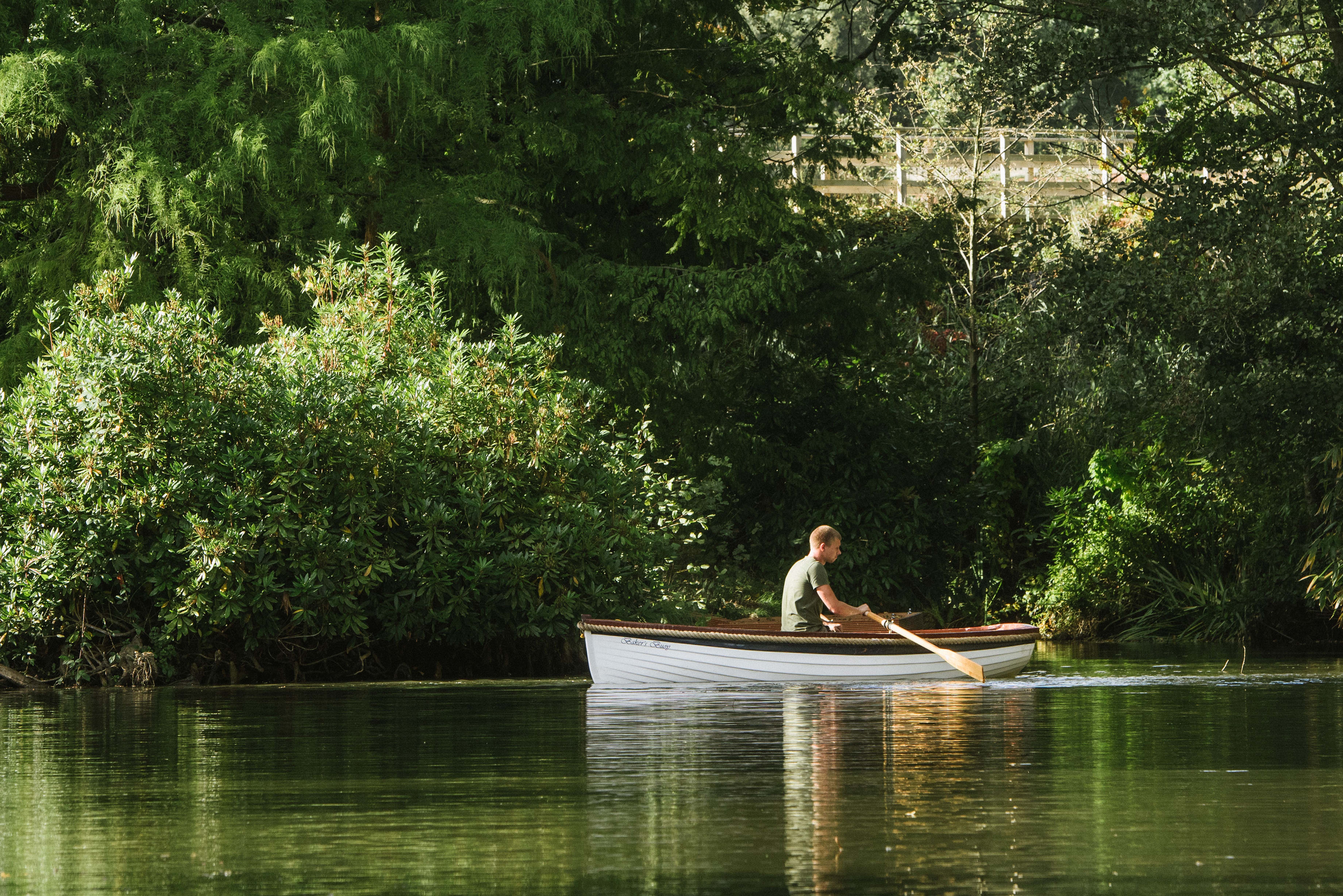 Rediscover the Great Outdoors with a raft of activities that make the most of our 438 acres.
Experience Heckfield
SUMMER DINING
From picnics across our estate, to lunching on the Italian Terrace. Let's go al fresco.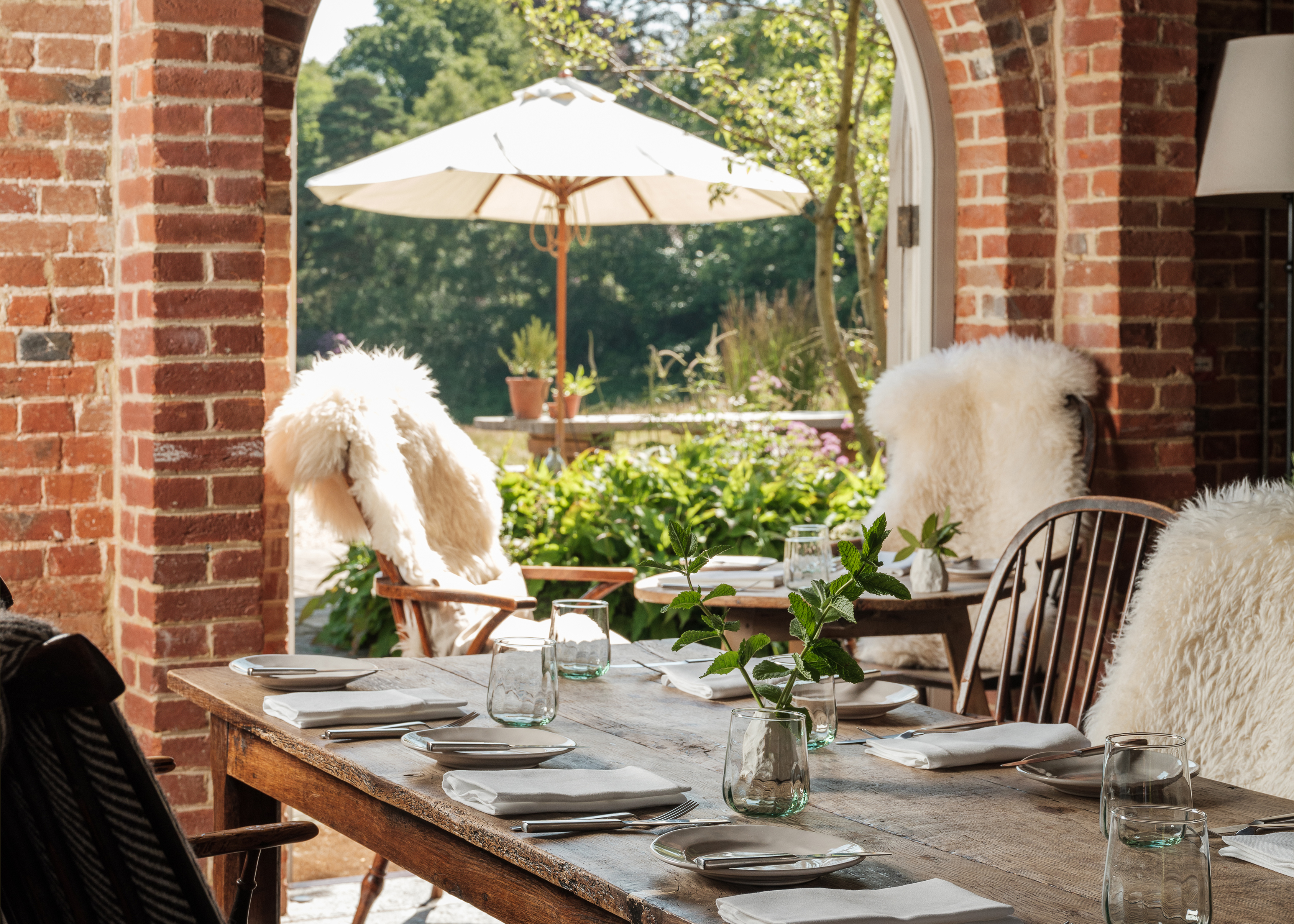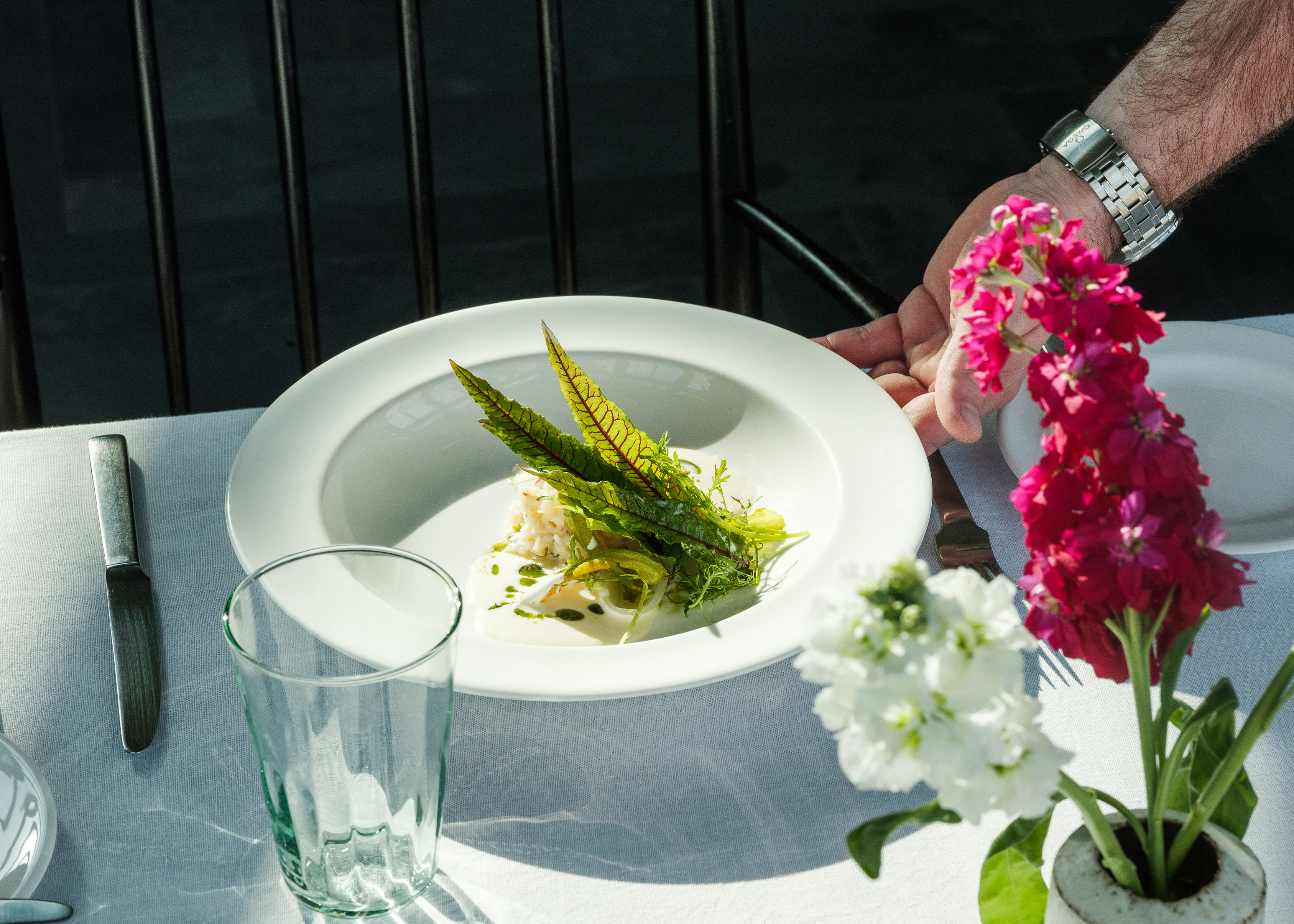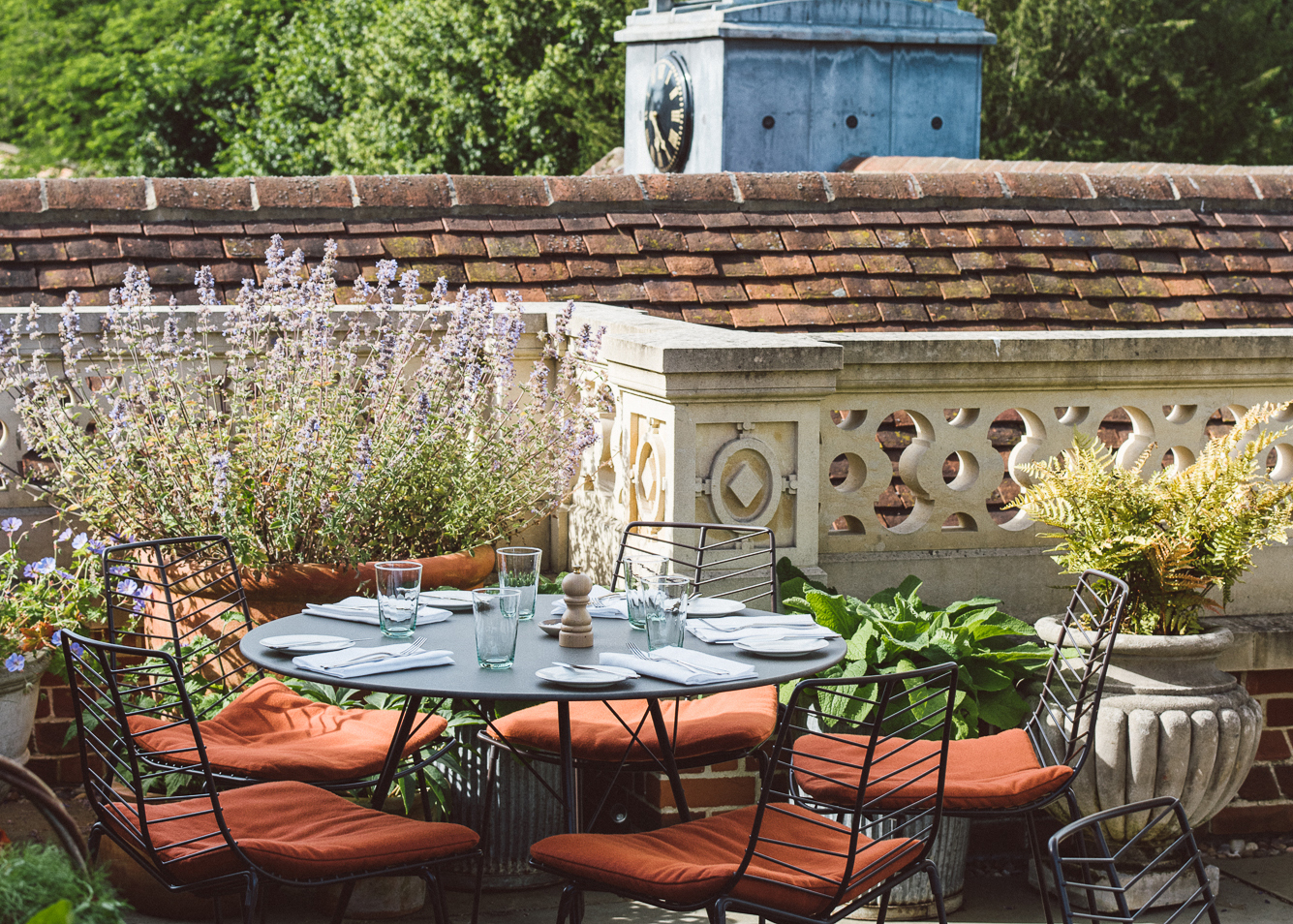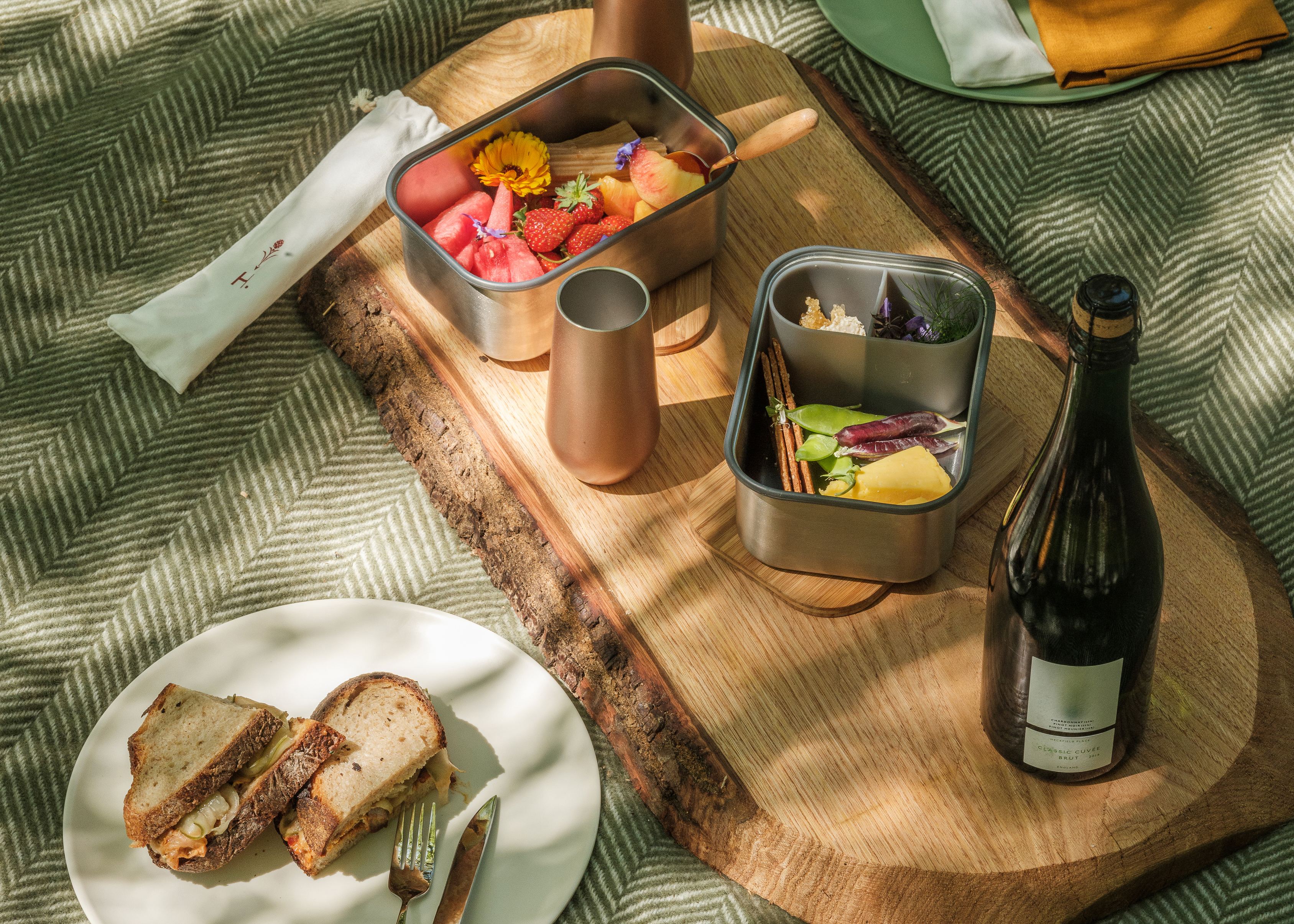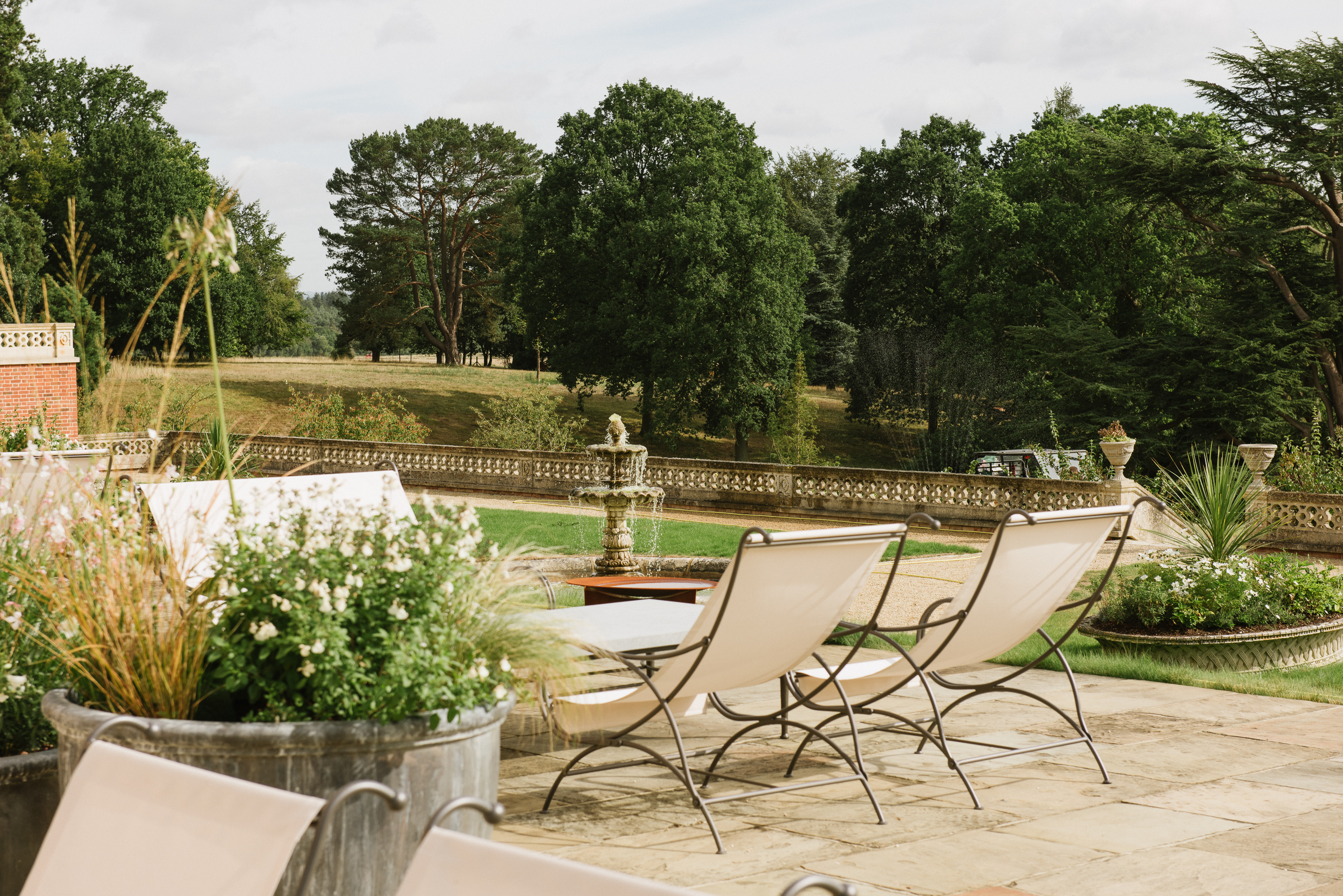 There's no better way to reconnect with nature than dining in the Great Outdoors. Both Marle and Hearth are lucky enough to have outdoor terraces to make the most of when the weather behaves. But a picnic down by the Lower Lake or a long lunch on the Italian Terrace are not to be overlooked...
Discover Food & Drink
Our Corner of Hampshire
Tucked in the heart of North Hampshire countryside, Heckfield Place is a haven – a living place that celebrates the slow and simple.  
Steeped in history, yet fully connected to the present - a base from which to reconnect with the Great Outdoors and explore some of England's most iconic sites.
Nature and history coincide and sit on our doorstep – from sites like Stonehenge and Windsor Castle, to the rich woodlands, rolling parks and Areas of Outstanding Natural Beauty that make up the natural Hampshire landscape.
All just an hour from London…
Discover