HOME FARM IS AT THE HEART OF EVERYTHING WE DO AT HECKFIELD PLACE. EACH DAY, GUIDED BY THE BIODYNAMIC CALENDAR, IT PROVIDES FRESH VEGETABLES, FRUITS, HONEY AND FLOWERS FOR THE RESTAURANTS AND ROOMS. THE FARM IS OUR RESPONSIBILITY TODAY, AND OUR LEGACY FOR TOMORROW.
Home Farm is a thriving natural environment for guests to be inspired by and engage in. Working with our friends at Fern Verrow farm in Herefordshire, our estate has started the journey to becoming fully bio-dynamically certified. We do everything from sowing seed, weeding, planting and harvesting by hand.
Originally established as part of the estate in the mid 19th century, Home Farm was an exemplar of the self-sustaining relationship between land and house – a relationship that we are steadily and carefully re-establishing. Today, Home Farm is tended by a committed group of farmers, gardeners and conservation experts, all dedicated to the continuous evolution of the estate.
HOME FARM AND MARKET GARDEN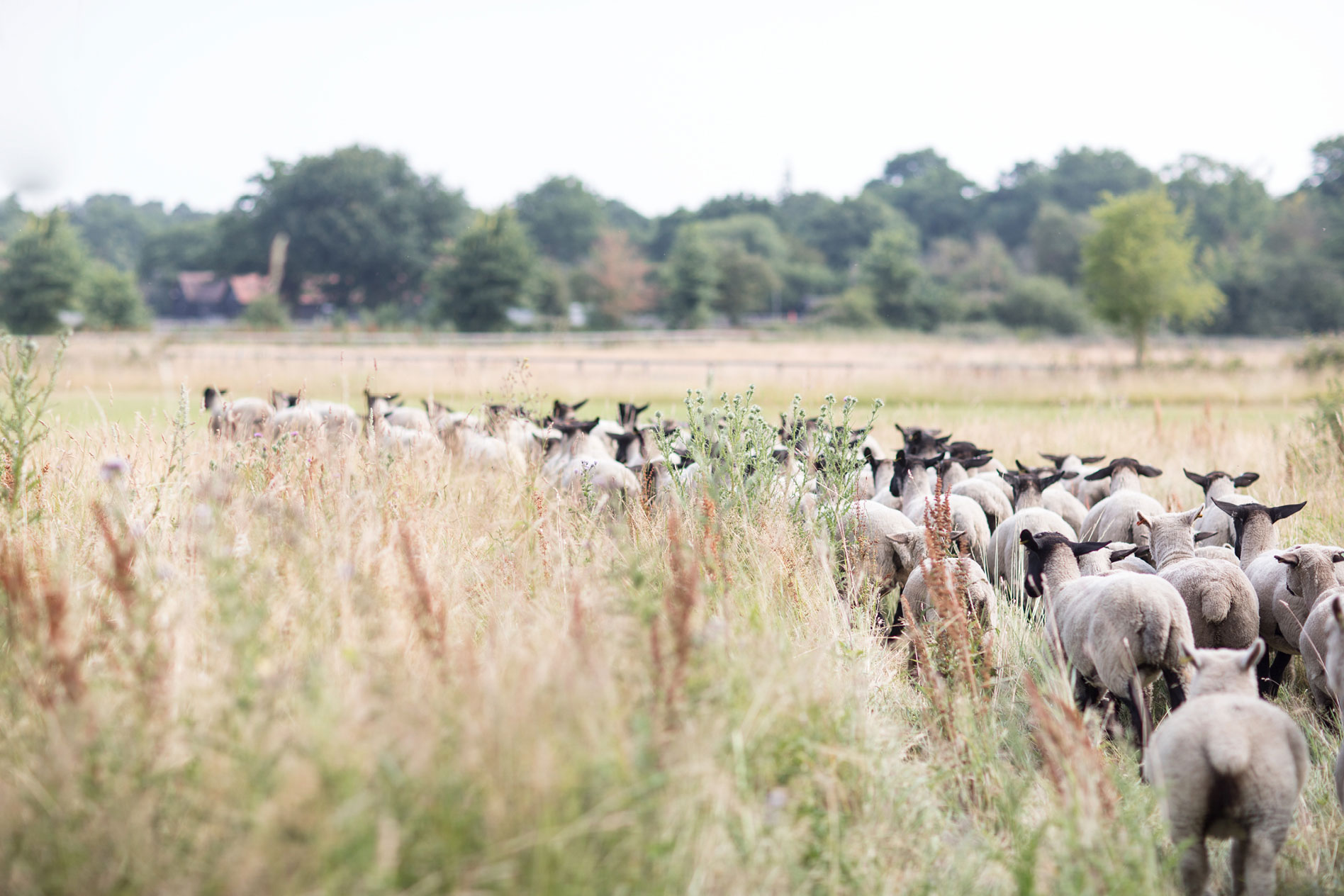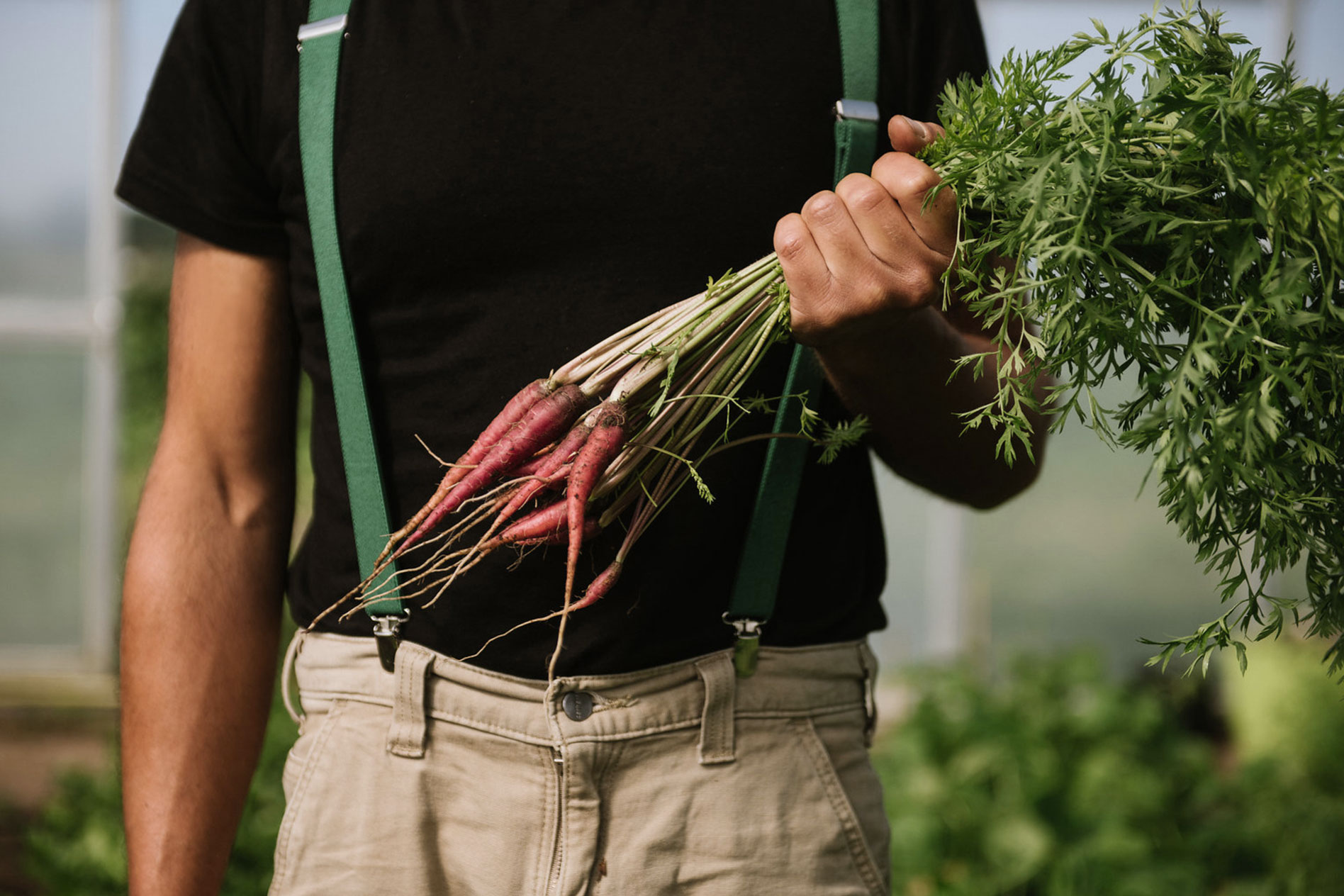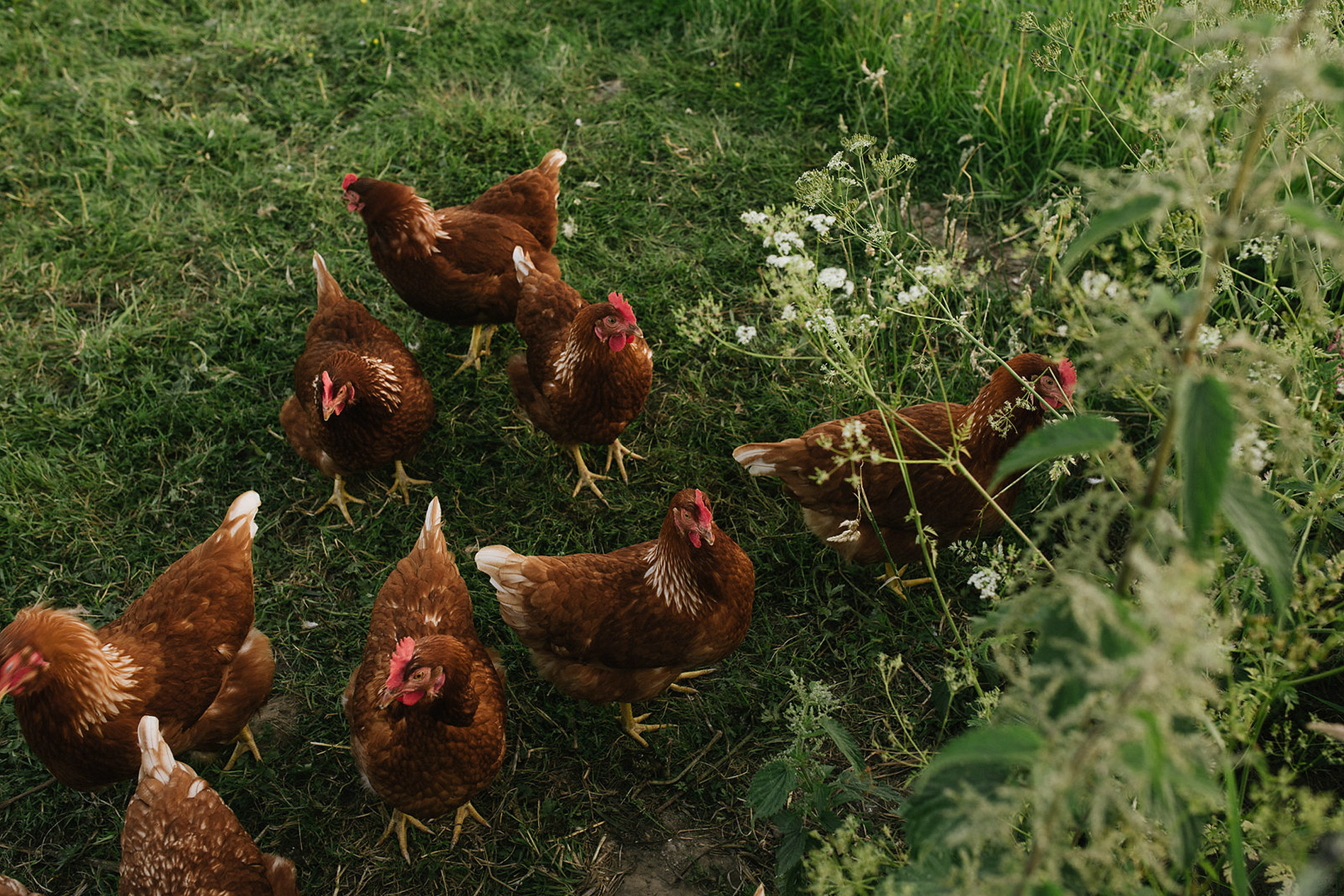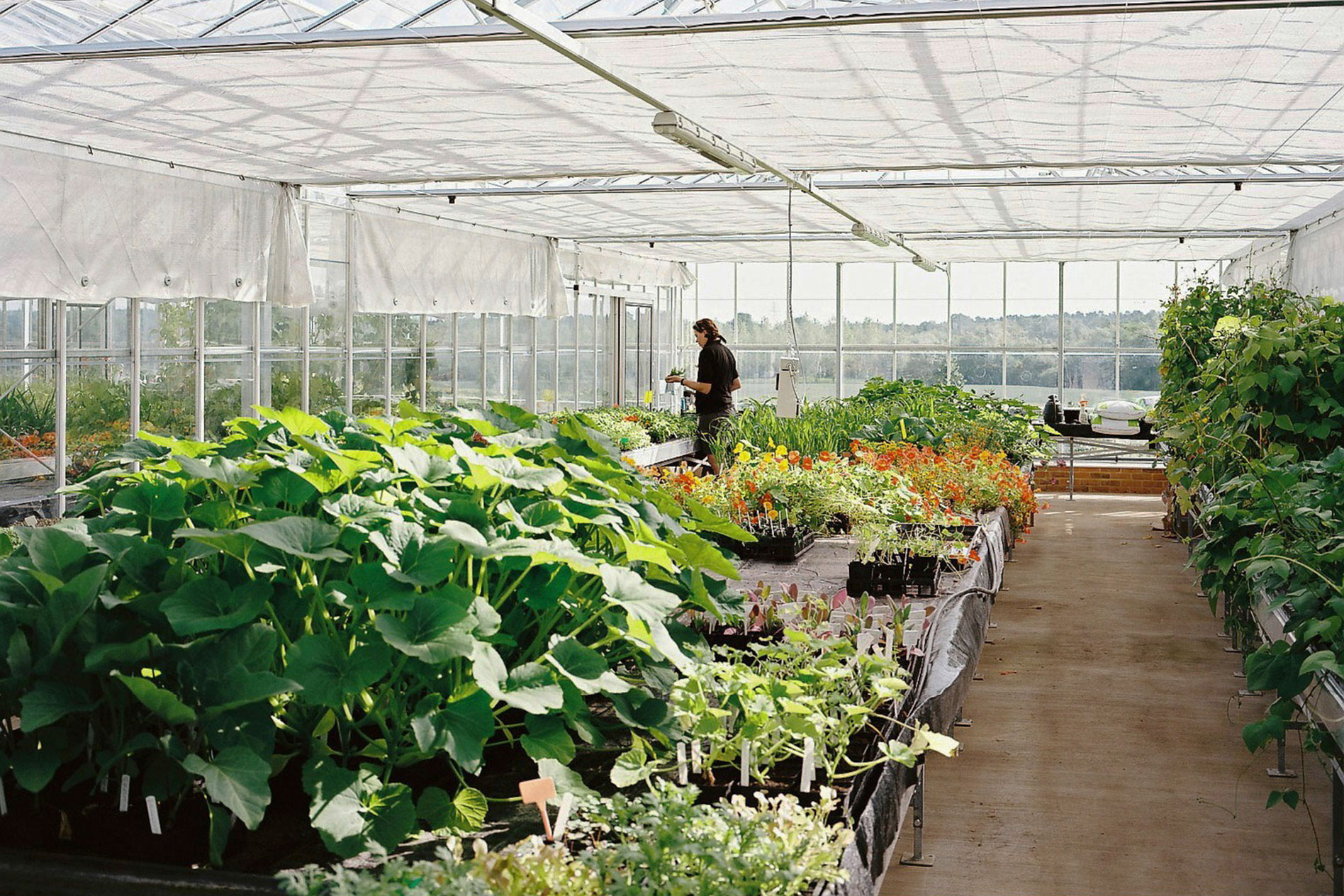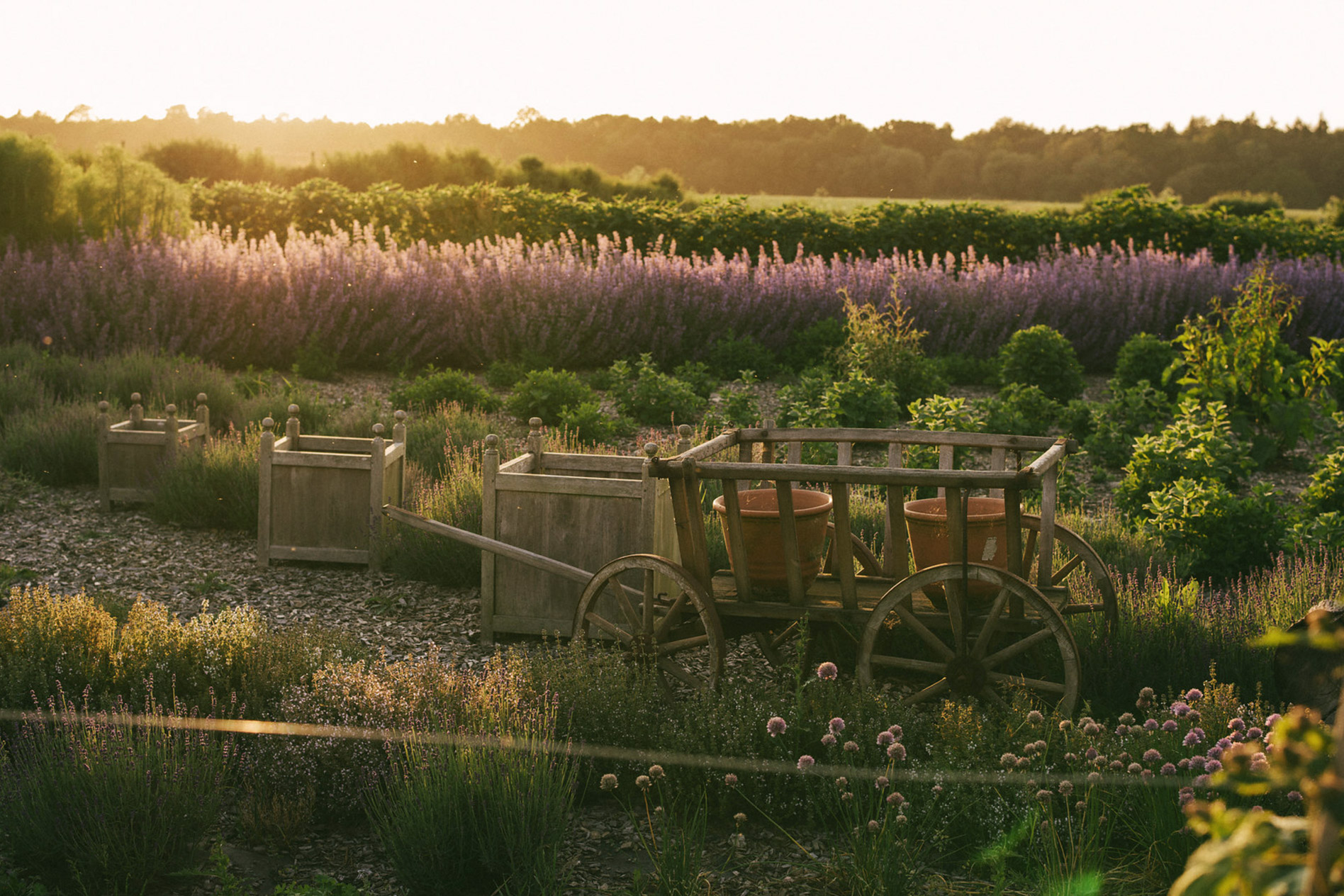 ALONGSIDE WHEAT, BARLEY AND SPELT CROPS, HOME FARM WILL MANAGE A DIVERSE RANGE OF LIVESTOCK, INCLUDING CATTLE, A 70-STRONG FLOCK OF SHEEP AND FREE-RANGE CHICKENS. AND, FOLLOWING BIODYNAMIC PRINCIPLES, WHAT WE CAN'T USE IN THE KITCHEN WILL GO BACK TO THE LAND AND INTO THE SOIL – WE MAKE USE OF EVERY LAST LEAF.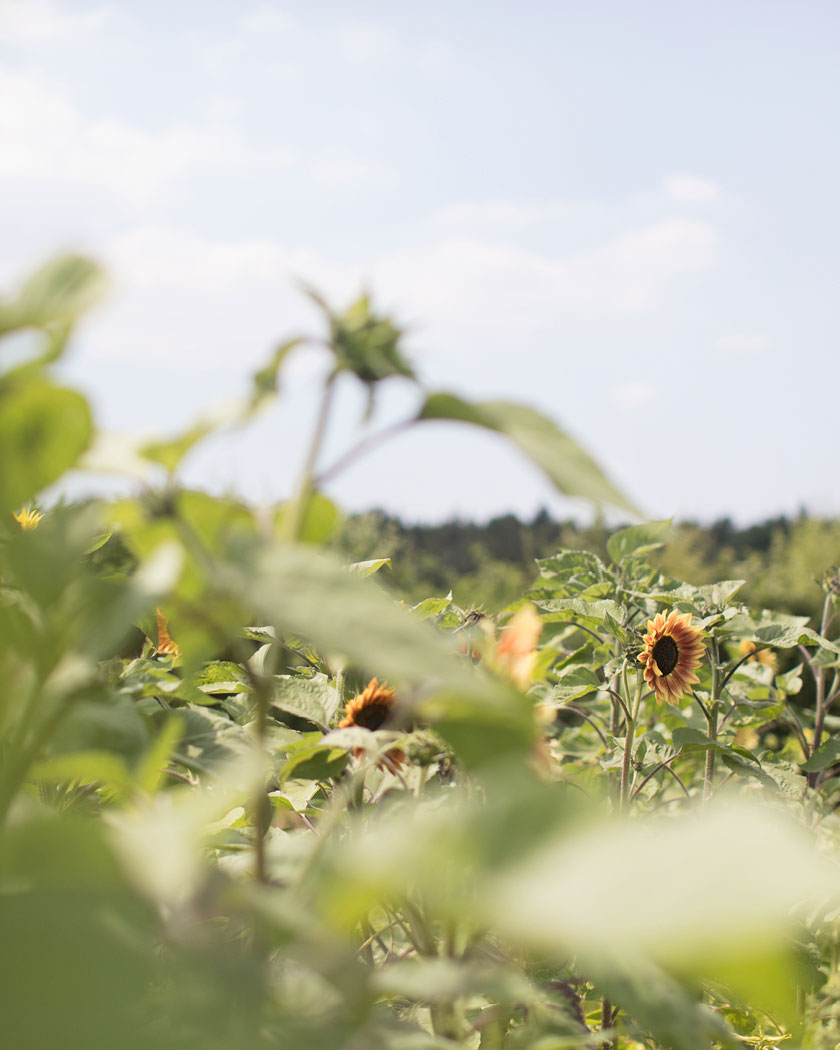 MARKET GARDEN
From herbs, vegetables and fruit, to stunning scented flowers grown for the House, the Market Garden is a central part of Home Farm, and is where much of our produce is lovingly grown.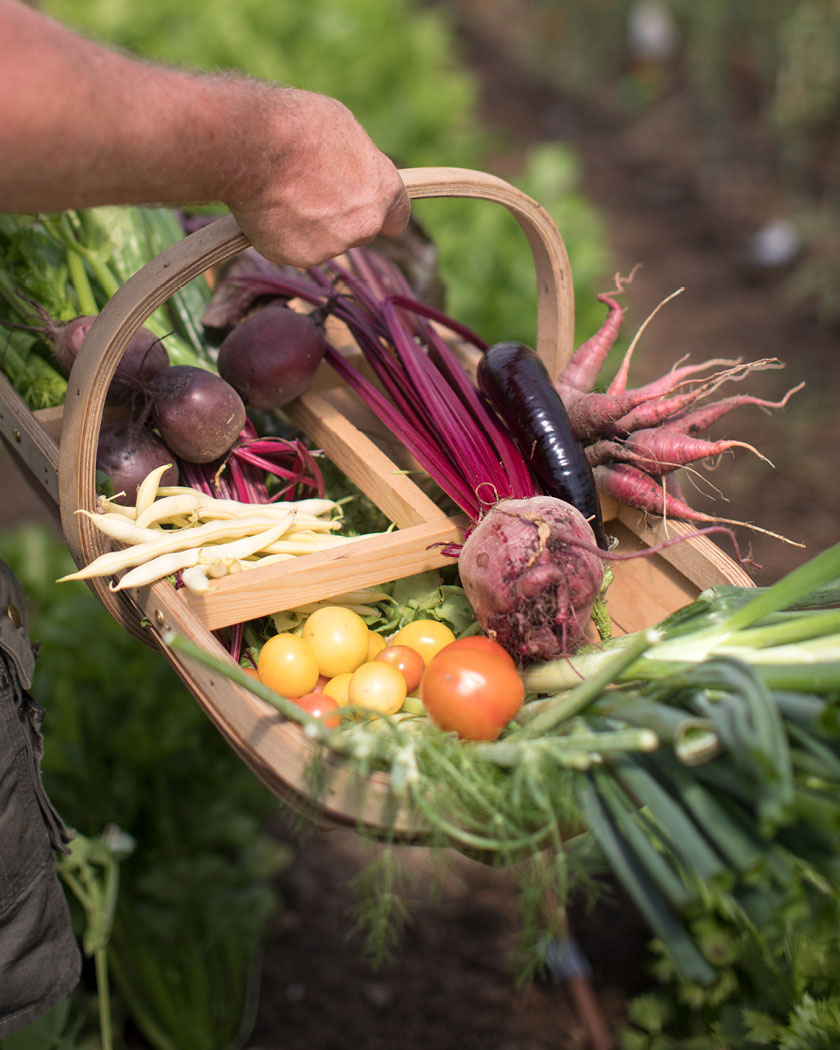 EXPLORE HOME FARM
We encourage guests to visit Home Farm during their stay, with our team of gardeners and horticulturists always on hand to answer questions about their work, the importance of biodynamic growing, and to see the seasonal produce that guides our daily menus.