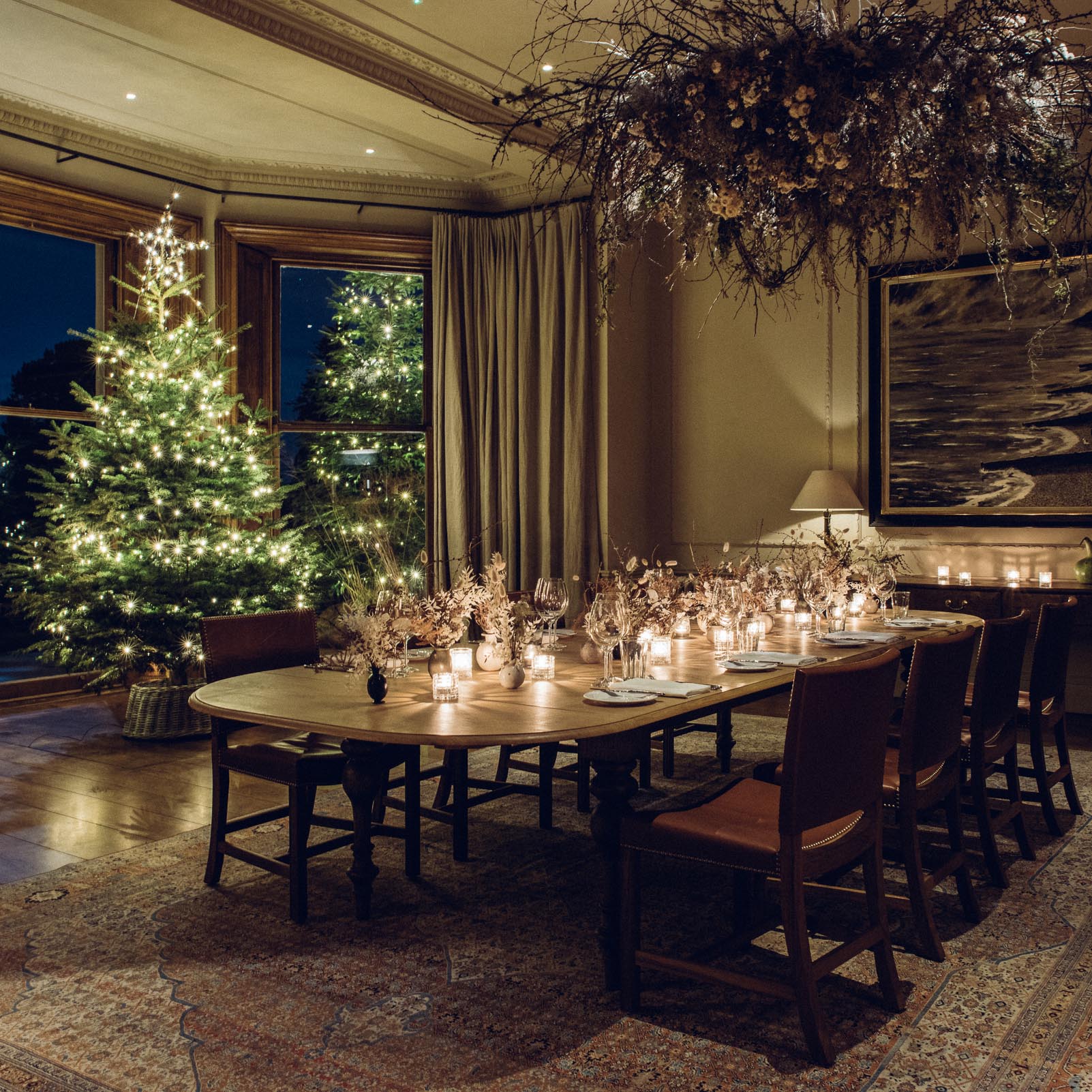 CELEBRATE THE FESTIVE SEASON
ALL THE COMFORT AND JOY OF CHRISTMAS AND NEW YEAR AT HECKFIELD PLACE
THE HOUSE RETURNS TO ITS FAMILY ROOTS, GATHERING GUESTS TO HOME AND HEARTH, RADIATING A GENEROSITY OF FESTIVE SPIRIT THAT BRINGS WARMTH TO ALL.
Festive Experiences For All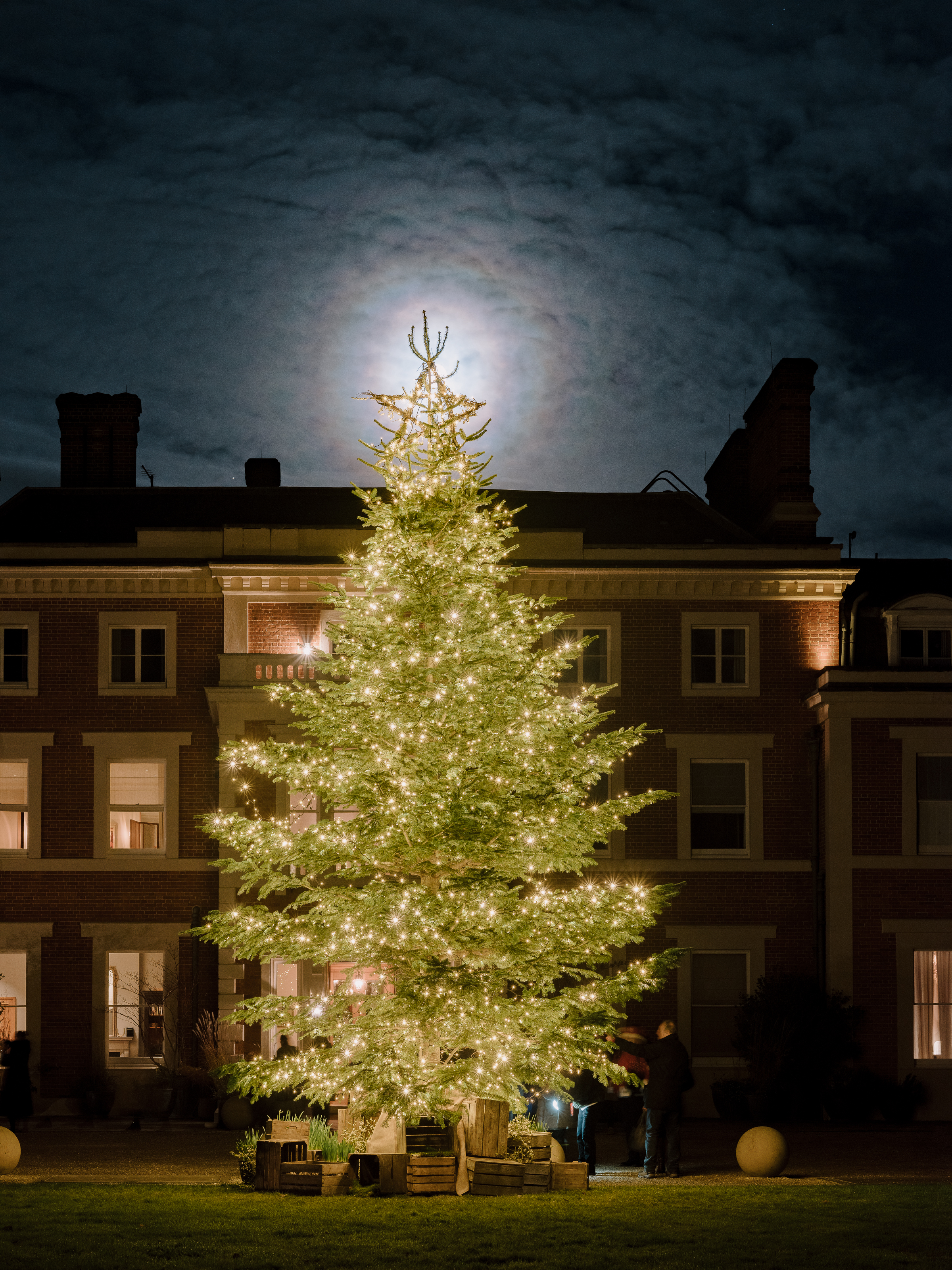 OUR FAVOURITE PART ABOUT THE FESTIVE SEASON IS GATHERING - BOTH WITH OUR COMMUNITY AND THOSE VISITING US FROM AFAR. THIS YEAR. WE'VE CREATE A HANDFUL OF SPECIAL EXPERIENCES FOR ALL AT HECKFIELD.
A CHRISTMAS SPENT AS A HOUSE GUEST AT HECKFIELD IS ONE THAT IS FULL OF TRADITIONS. EACH YEAR, WE LOOK TO FESTIVE SEASONS AND STORIES PASSED ALONG WITH A DASH OF SOMETHING NEW TO INSPIRE A WEEK-LONG PROGRAMME FILLED WITH WARMTH AND JOY.
WE INVITE OUR GUESTS TO MAKE OUR HOUSE THEIR HOME OVER THIS SPECIAL TIME OF YEAR.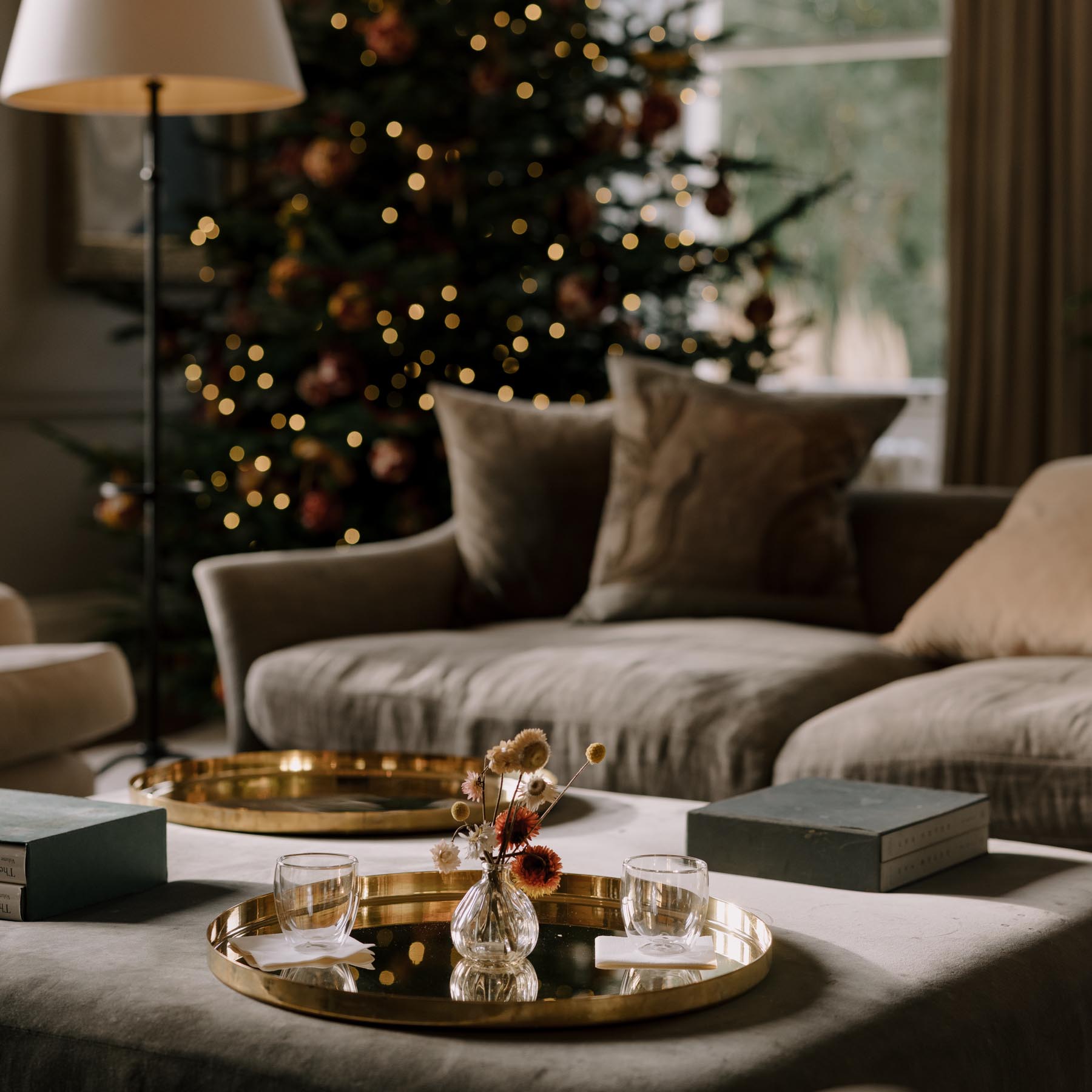 DECKING THE HALLS
To help usher in that spirited feeling, we'll be decking the halls of the House in time for 1 December and the month's first weekend.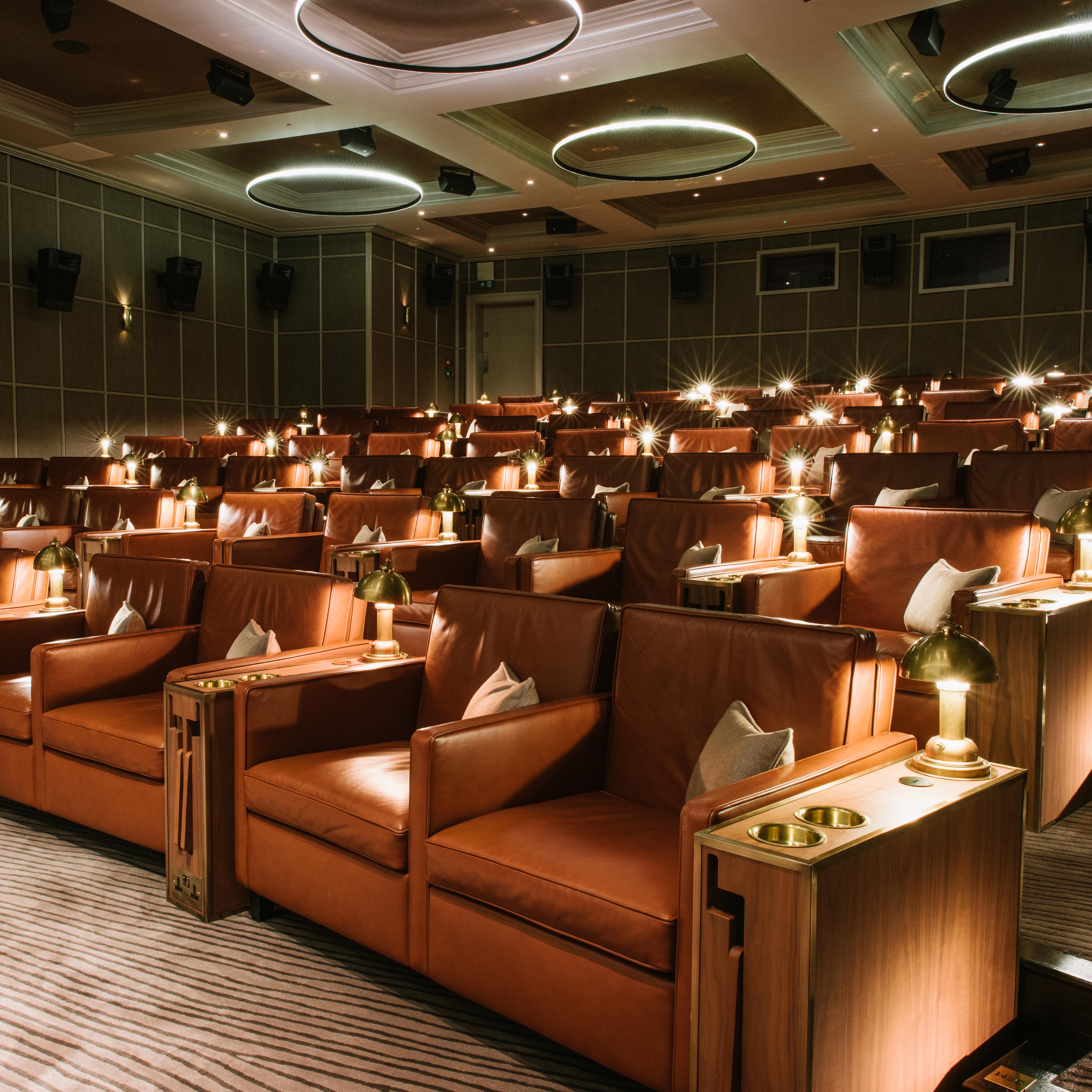 FESTIVE FILMS
This year, we're getting into the spirit early with festive films from 1 December. Screenings of festive favourites will continue throughout the month of December.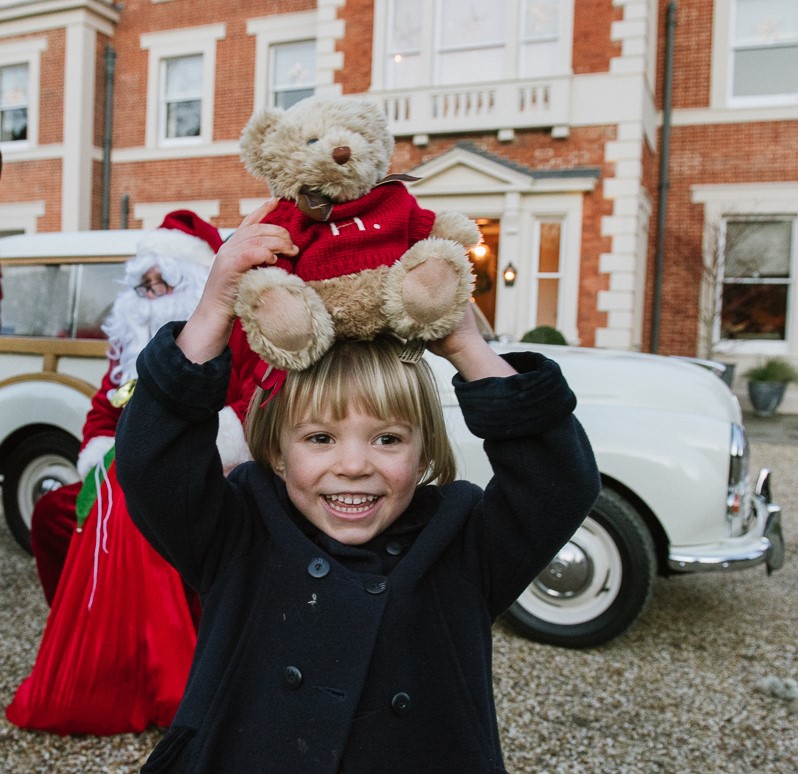 CHRISTMAS EVE
Let's sleigh ride together with Father Christmas and his reindeer outside the House from 2:30 - 4:30 PM, with a hot chocolate hut to keep you warm and toasty. Warm up in the Drawing Room and enjoy a harpist at 4 PM, followed by a choir at 6 PM, and then on to a beautiful dinner in Marle and a jazz trio after from 9 PM.
CHRISTMAS DAY
From the Heckfield family to yours: celebrate with a glass of champagne and feasting on a beautiful lunch in Marle, before heading outdoors or relax with a movie and live music in the Drawing Room from 7 PM before Christmas supper in Hearth. 
BOXING DAY
Embrace the country life with sheep herding at 10:30 AM - 12:30 PM, and enjoy a long leisurely walk across the estate before heading indoors for another festive film.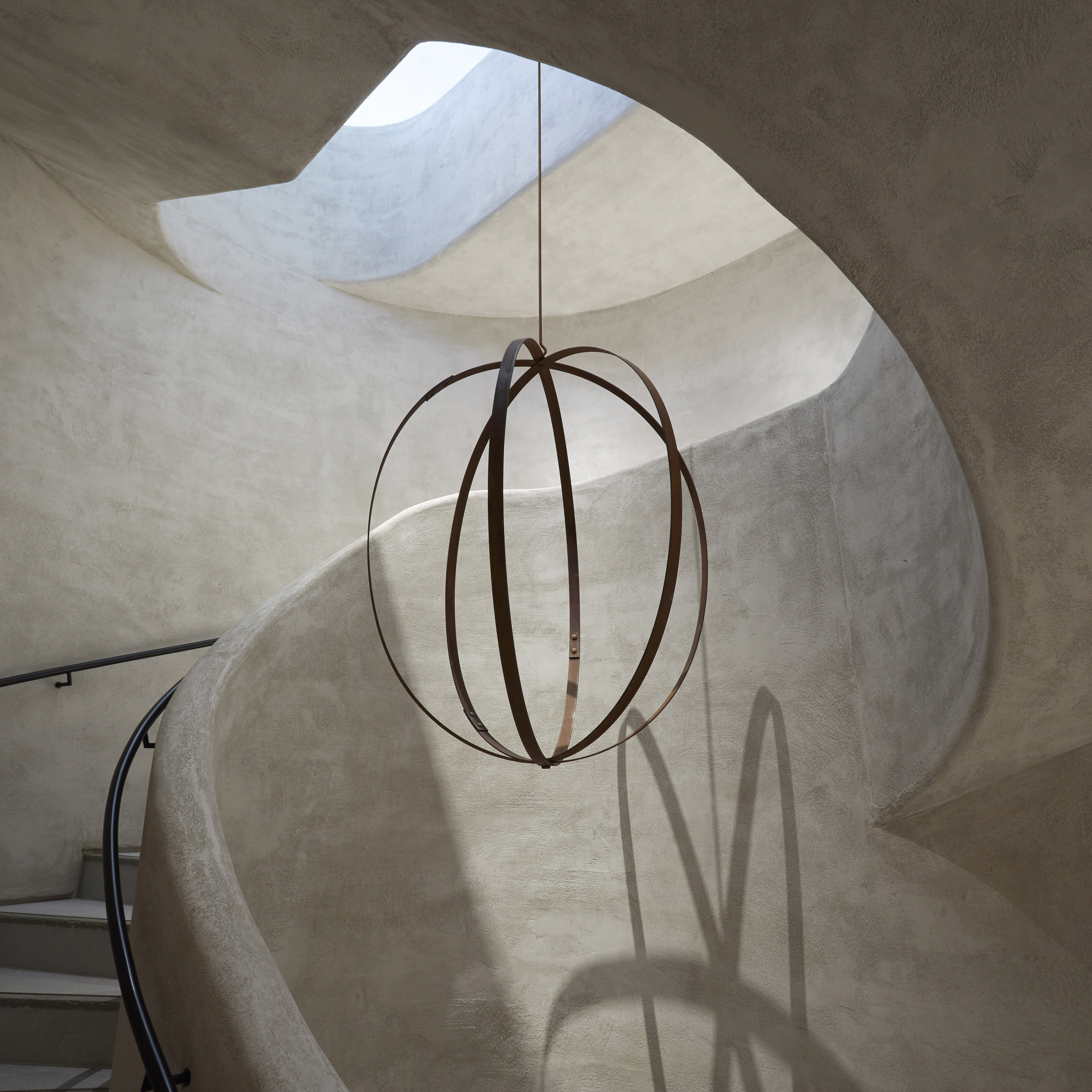 BETWEEN CHRISTMAS AND NEW YEAR
From time spent in The Bothy by Wildsmith to family tree hunts and workshops with our resident florist, wine tastings and more, keep amused with daily treats and activities in the spell between Christmas and New Year.
Experience falconry on 27 December from 10 AM - 3 PM for an unforgettable experience.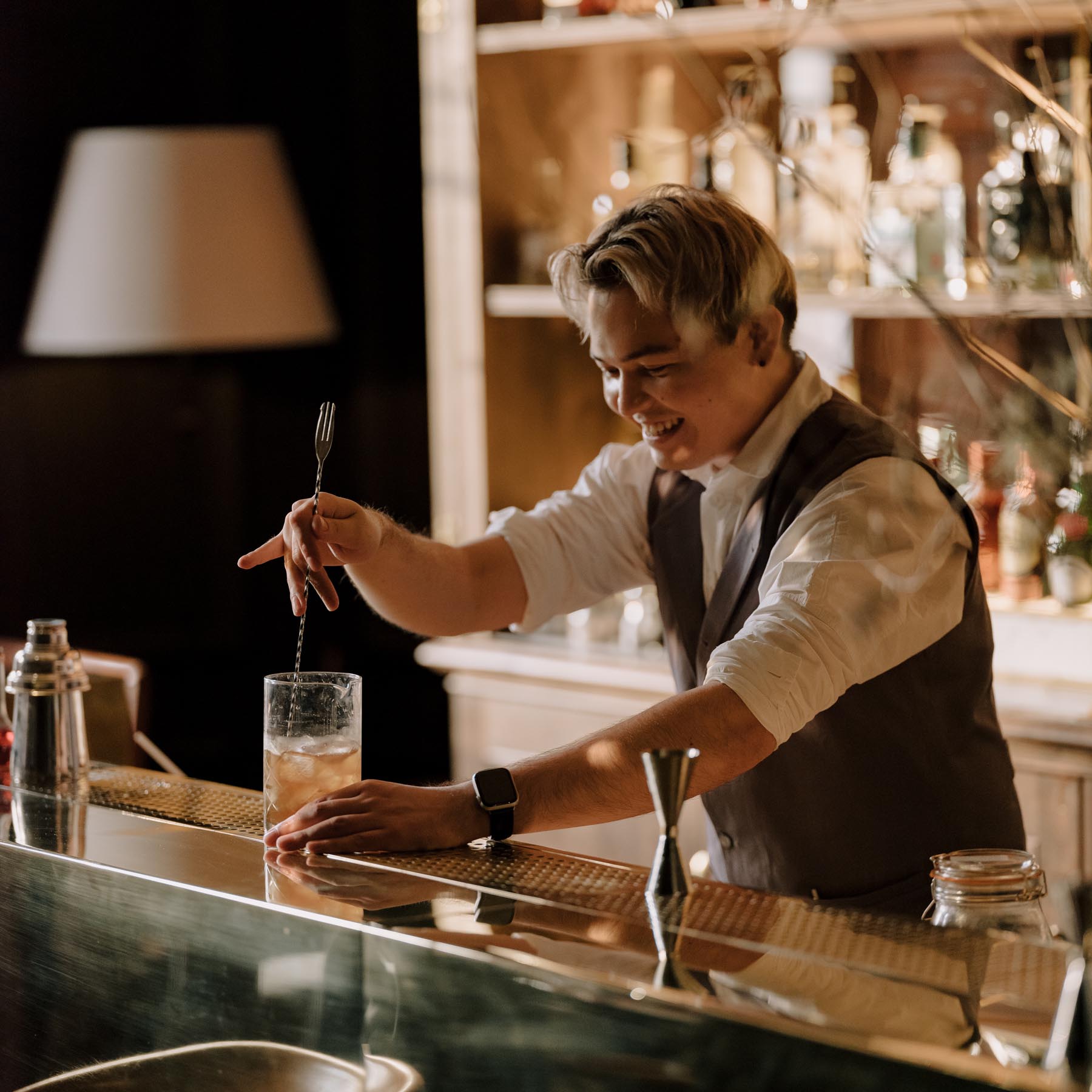 NEW YEAR'S EVE 2023
Celebrate the end of 2023 with a magnificent New Year's Eve with champagne and cocktails in the House before a sumptuous supper in Marle. Then join us to roll back the carpets to dance in the new year with live music from 9 PM until late.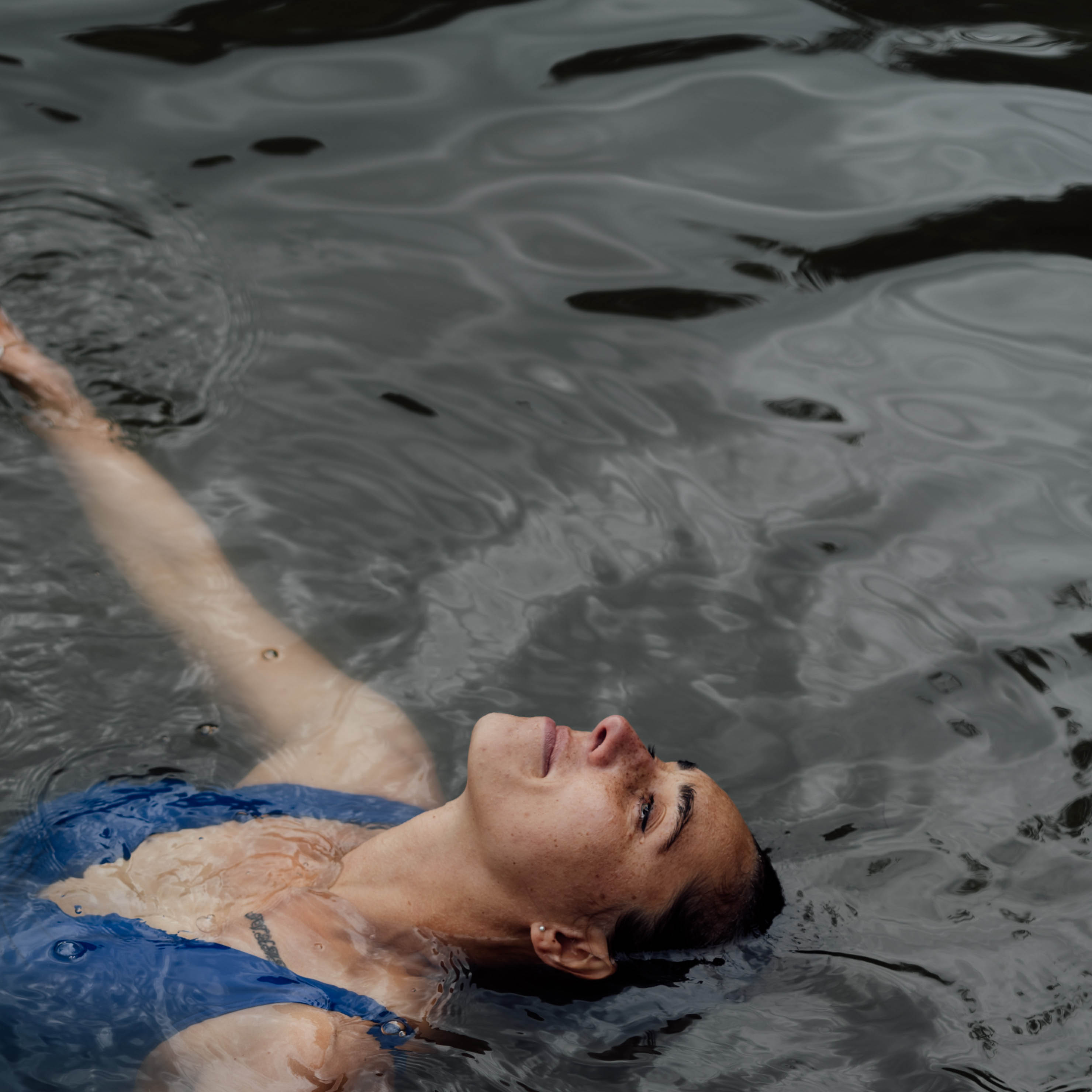 NEW YEAR'S DAY
Start 2024 slowly and with intention with our wellbeing team. 
The fresh air awaits to sweep away the previous night's indulgences with Cold Water Immersion at 8 AM in the morning, followed by a Sauna Medicine ritual at 9:30 AM with our Sauna Practitioners at The Bothy, yoga at 1:30 PM and falconry from 10 AM - 3 PM for the whole family.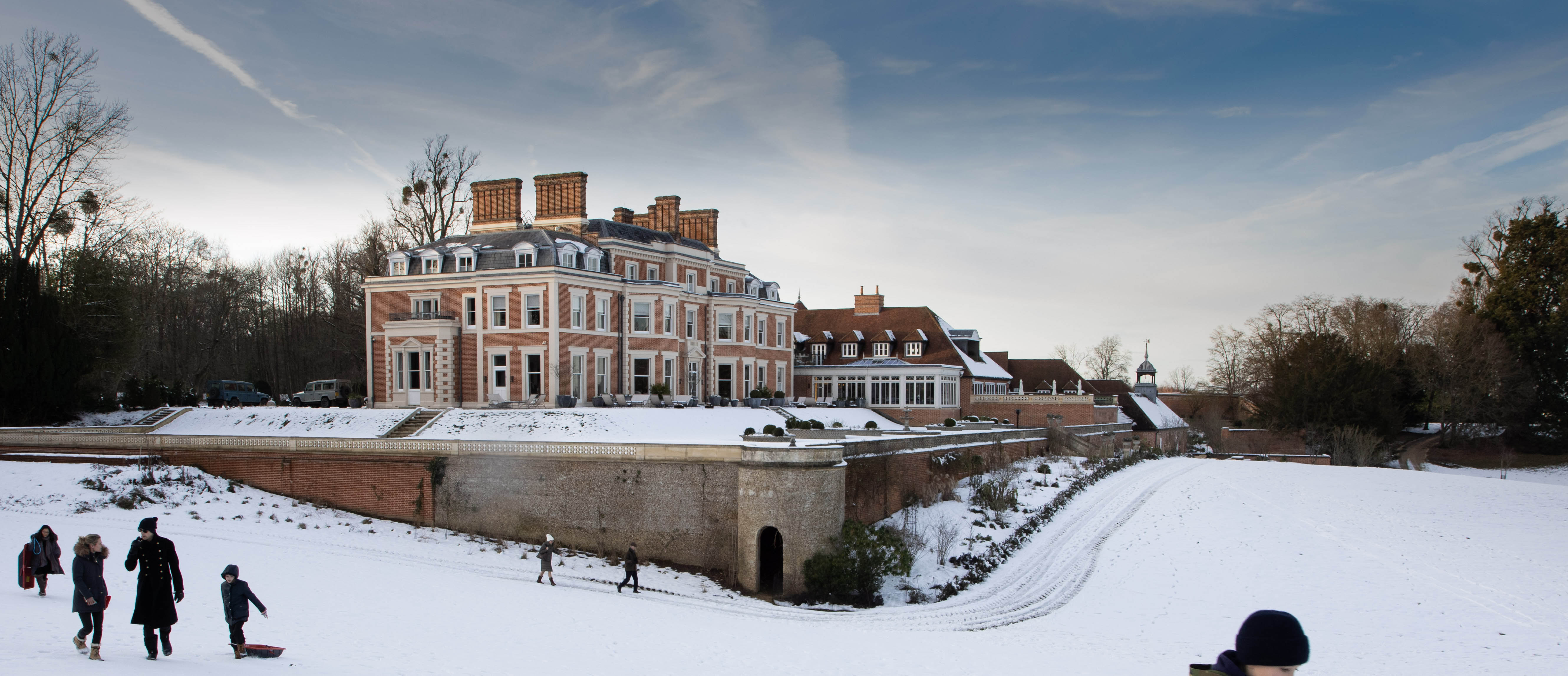 Christmas Dining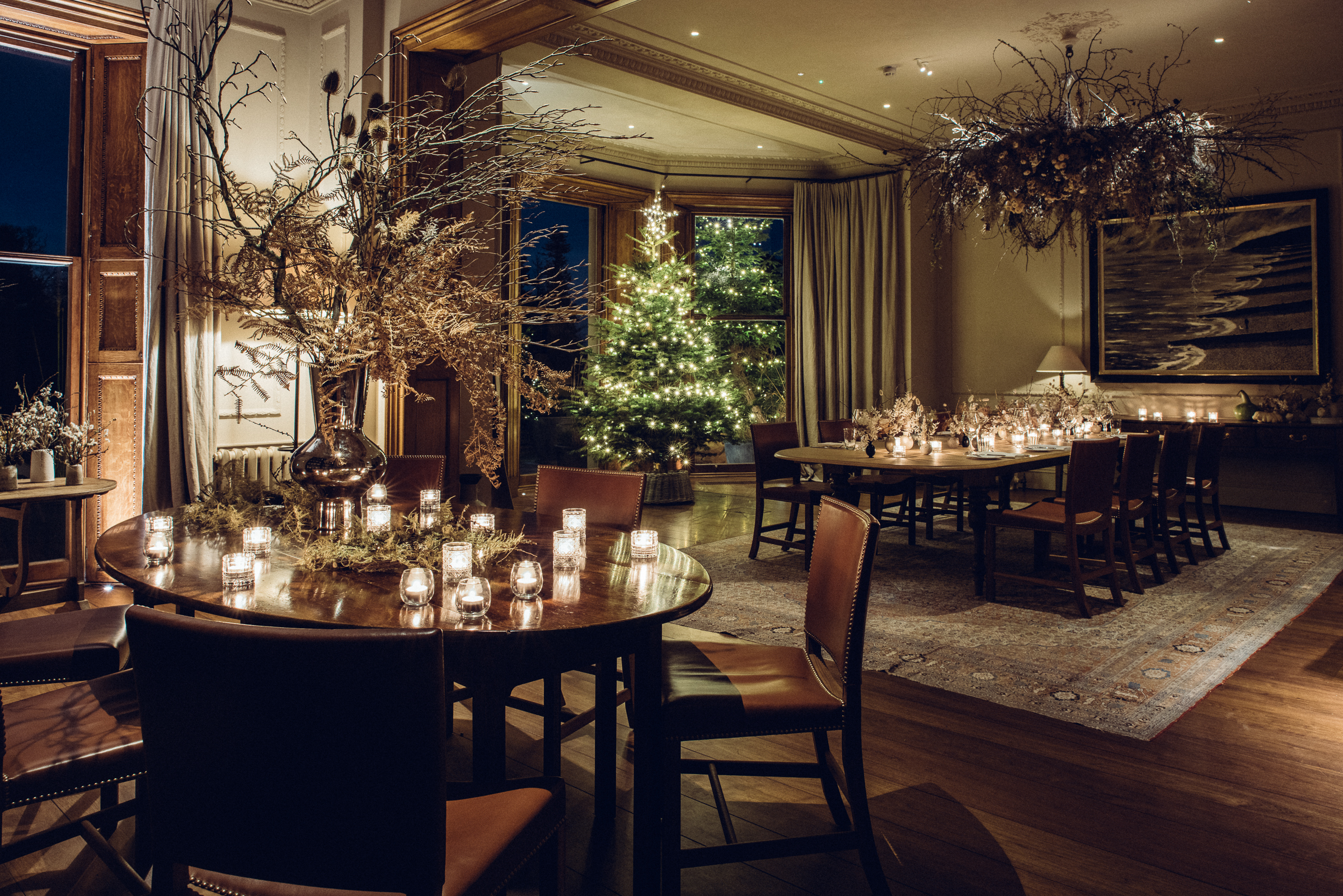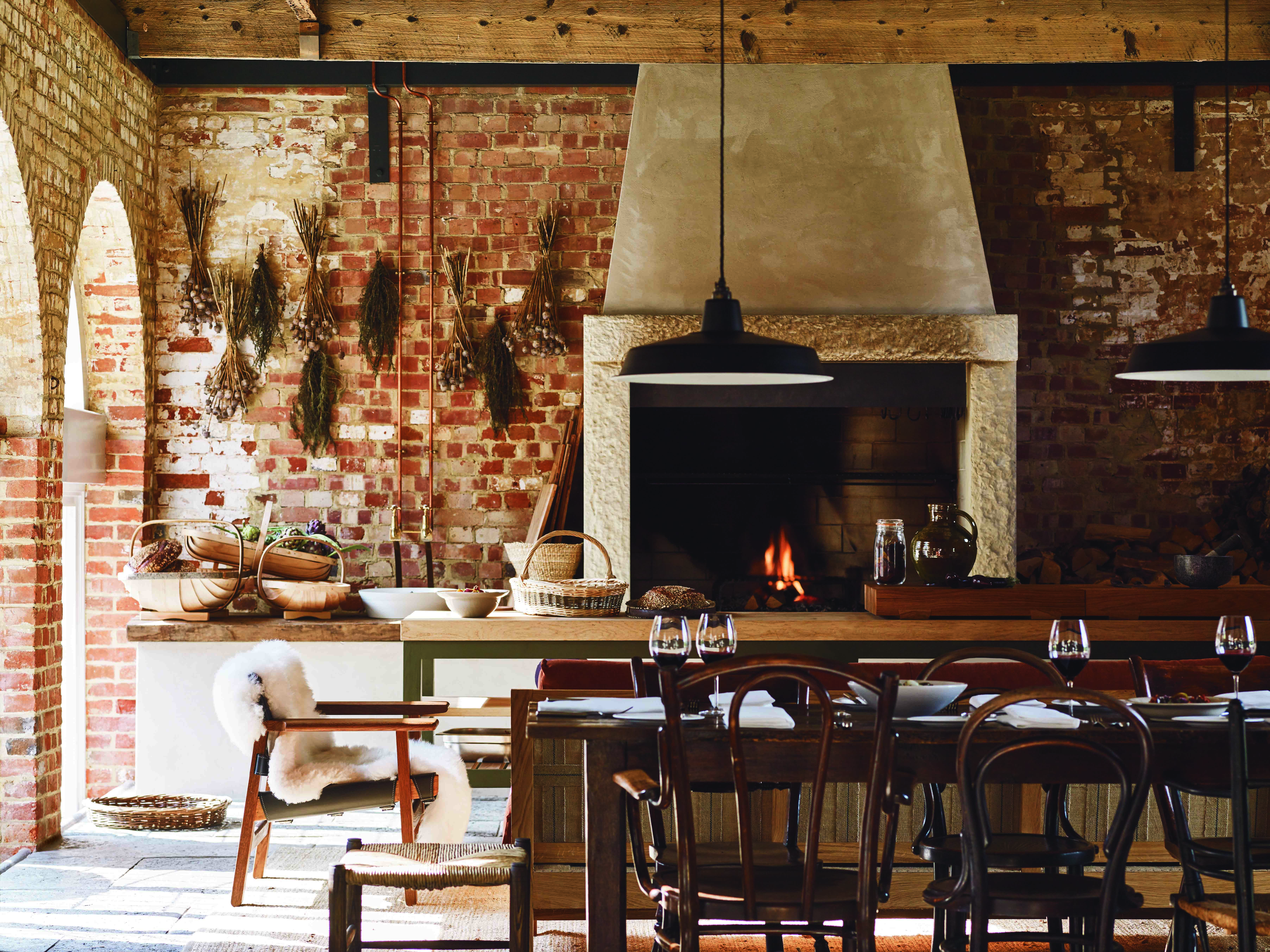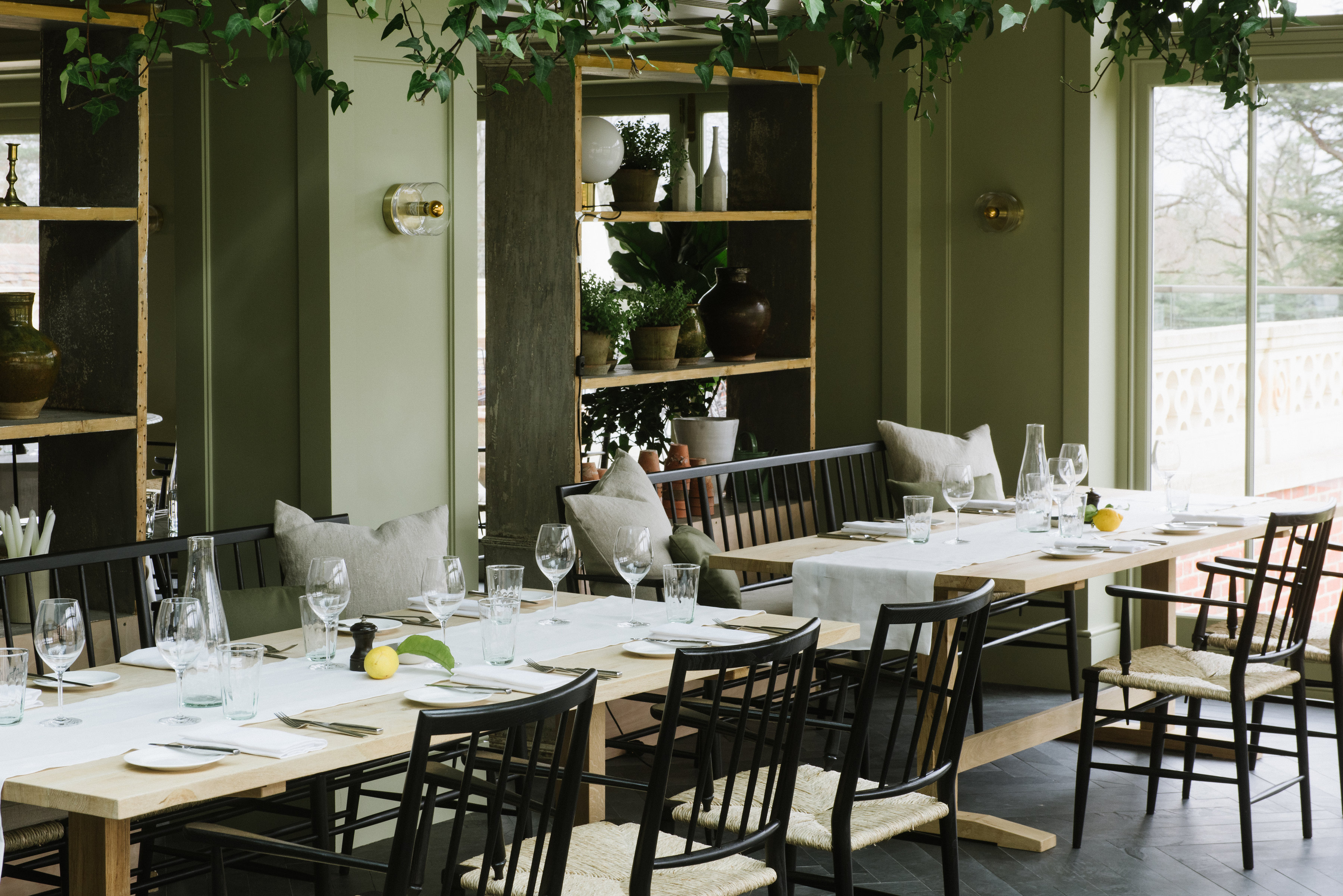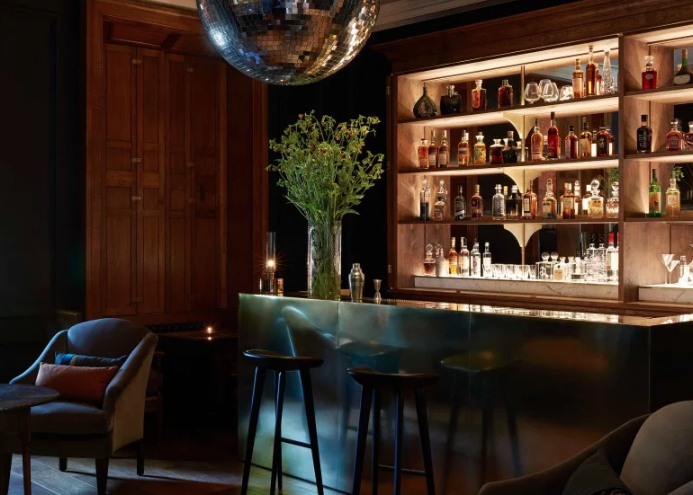 From eating around an open-fire in Hearth to a private dinner underneath our seasonal chandelier in the Dining Room or Michelin-starred dining in Marle, make the most of winter with seasonal dining that celebrates our close relationship with the land.
Discover Food & Drink