Laundry Assistant
Housekeeping
Full time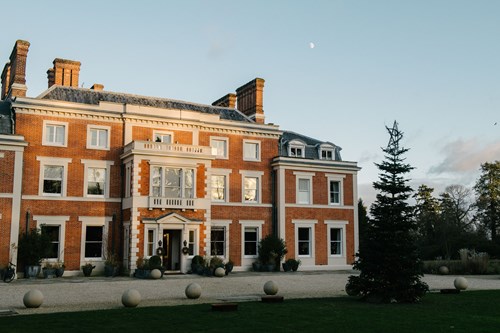 Heckfield is a living place: a Georgian family home lovingly restored to its classic origins and rewoven into 400-acres of Hampshire. Elegantly evolving, resolutely natural, we're a beautiful piece of English history that redefines the idea of a hotel. We springboard from a storied past, celebrating the slow-and-simple now: a country haven — less than an hour from London — sculpted over centuries by ancient heather, woodland and meadow.
We are now looking for a Laundry Assistant to join our lovely Housekeeping team.
Responsibilities include:
To ensure uniform are inspects daily for repair, replacement and damage.
Assist in the monthly linen stock take
Operates laundry machinery such as washers, driers and irons
Carry out daily and scheduled cleaning of machines and laundry room
Ensuring the washing of linen and uniform are as per standard.
Ensure prompt collection and delivery of Guests Laundry always.
Perform other duties and services as assigned by the Executive housekeeper.
Ensure that you work to the best of your ability and set an example to other staff.
To ensure your standards of personal grooming and hygiene meet those laid down by Heckfield Place.
To be a member of a team dedicated to providing the best in quality and service.
Always ensure a courteous and professional service.
Benefits:
Salary : £21,000 PA
·       Service charge (estimated £4,000 to £7,000 per annum)
·       Increased holiday allowance
·       Vitality healthcare cover
·       Employee assistance programme (with Hospitality Action)
·       Life assurance scheme (from day one, covering up to 2x your annual salary)
·       50% F&B discount when dining in our restaurants
·       Company sick pay
·       Enhanced maternity pay
·       Enhanced paternity pay
·       Recruit a Friend bonus (£1000)
·       Monthly employee recognition scheme
·       Annual employee parties
·       Free staff meals
·       50% discount on Wildsmith Skin products
·       Heckfield Plus - online discounts
·       New baby gift
At Heckfield we pride ourselves on providing training, development and a chance to progress within the company.  If you would like to work in a collaborative and creative environment, please send your cover letter and cv to [email protected]