In House Florist
Housekeeping
Full time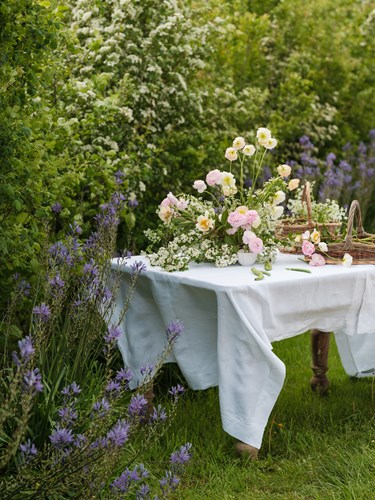 Heckfield is where home, food, company and philosophy coexist seamlessly. A place of escape, and movement calling us to come together. We are honoured to continue the custodianship of this unique and remarkable place, which asks us to consider our impact, and open our eyes to better, more natural ways of living and being.
Heckfield Place are now looking for a creative In House Florist to join our lovely team.
The ideal candidate will have a passion for flowers, have creative ideas and will be able to create beautiful floral arrangements for a variety of occasions. The successful candidate will have a seasonal approach to floristry, working closely with our home farm and consistently providing excellent customer service. A positive attitude and a willingness to learn are essential for this role.
Responsibilities include:
To create flower arrangements following the Heckfield design aesthetic
To prepare fresh and dried flower arrangements for Bedrooms, Restaurants, Public Areas, Rest Rooms, Bothy and Stalls.
Plan and create In House florals to reflect Spring, Summer, Autumn, Winter seasons. 
Have a strong understanding of the seasons so the in-house florals reflect these closely.
Ensure that all designs meet hotels standards and aim to exceed guests' expectations.
To work with the farm team to ensure the flowers from the Farm are used in all decorations where possible and follow the seasons.
Taking delivery of flowers and storing to maximise their shelf life.
Internal ordering of all flowers from the home farm.
Working with external supplies for flower orders, only when required and using only what is in season. 
Verify internal and external flower invoices.
Follow Heckfield Place ethos and values of sustainability.
Minimum L 3 city and guilds qualification (or equivalent) or 5 year's experience.
Preferably events-based experience (as the daily running is more like the pace of event work than it is shop work)
Training will be given, but a willingness to learn seasonal chandelier arrangements and Christmas Install, as well as delivering floristry workshops to paying guests.
Responsible for the upkeep of the flower preparation areas.
Undertaking other floral related duties and tasks as assigned by the department.
Preparing bouquets for guests on request
Working closely with managers of all departments to ensure the floristry is appropriate to the setting and is prepared within the time constraints of the hotel operation.
Ability to work independently with self-drive and initiative.
Ability to train and manage a small team of part-time and agency workers.
Benefits:
Salary to be discussed on successful application
·       Service charge (Allocation for 2022 was £7,500+ per annum / per person based on full time hours after completed probation)
·       Increased holiday allowance
·       Vitality healthcare cover
·       Employee assistance programme
·       Life assurance scheme (from day one, covering up to 2x your annual salary)
·       50% F&B discount when dining in our restaurants
·       Company sick pay
·       Enhanced maternity pay
·       Enhanced paternity pay
·       Recruit a Friend bonus (£1000)
·       Monthly employee recognition scheme
·       Annual employee parties
·       Free staff meals
·       50% discount on Wildsmith Skin products
·       Heckfield Plus - online discounts
·       New baby gift
At Heckfield we pride ourselves on providing training, development and a chance to progress within the company. If you would like to work in a collaborative and creative environment, please send your cv to [email protected]