F&B Head Host/Ess
Food and Beverage
Full time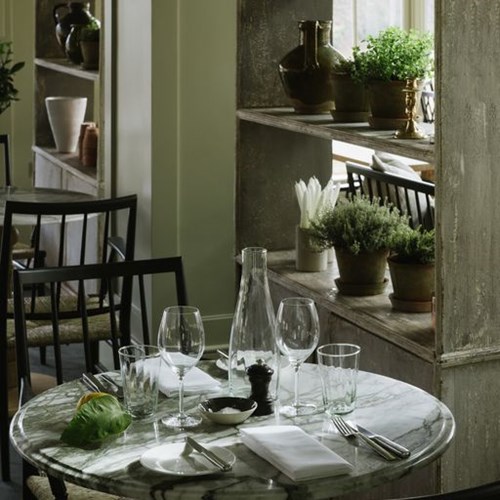 Heckfield Place is a beautifully restored hotel on a 400-acre farm in the county of Hampshire, just outside of London. In Marle and Hearth restaurants, we prepare food and drink that celebrates simplicity, the seasons, and a sense of place. We're honoured to hold a green Michelin star at Marle
Front of House is currently looking for a Head Host/ess to join our F&B Team.
 Position responsibilities include but aren't limited to:
Allocate jobs to team.
Follow up on all unconfirmed reservations for current lunch and dinner services.
Confirm all bookings in accordance to Reservation Confirmation Policy.
Table Plan confirmation and allocation.
Sign off and file booking sheet.
De-brief with reception team each service.
Look through next weeks bookings and communicate progress to Restaurant Manager. 
Update the menu on ResDiary and the compendium website every Monday.
Prepare cover report for ops meeting and send to Restaurant Manager and Financial Controller on Monday morning.
Complete New staff member Reception Training
Oversee the Lobby service with table allocation, meeting, greeting and seating guests, when required, help with food and beverage service and processing bills.
Benefits:
·       Service charge (estimated £4,000 to £7,000 per annum)
·       Increased holiday allowance
·       Vitality healthcare cover
·       Employee assistance programme (with Hospitality Action)
·       Life assurance scheme (from day one, covering up to 2x your annual salary)
·       50% F&B discount when dining in our restaurants
·       Company sick pay
·       Enhanced maternity pay
·       Enhanced paternity pay
·       Recruit a Friend bonus (£1000)
·       Monthly employee recognition scheme
·       Annual employee parties
·       Free staff meals
·       Daily briefings with the team, including food tasting – opportunities to work with the Home Farm
·       50% discount on Wildsmith Skin products
·       Heckfield Plus - online discounts
·       Discount with Hunter Boots
·       Christmas gift
·       New baby gift
At Heckfield we pride ourselves on providing training, development and a chance to progress within the company.  If you would like to work in a collaborative and creative environment, please send your cover letter and cv to [email protected]