Commis Chef
Kitchens
Full time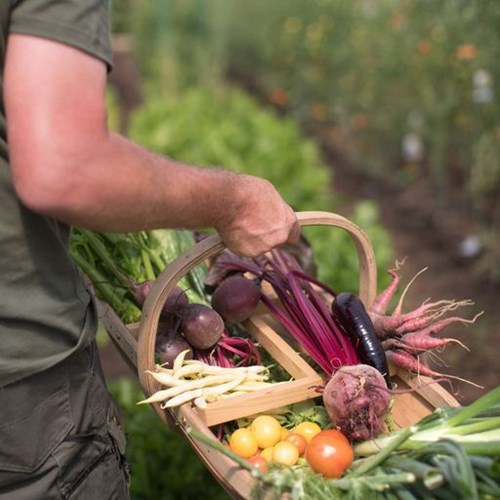 Heckfield Place is a beautifully restored hotel on a 400-acre farm in the county of Hampshire, just outside of London. The kitchen sources some of its produce from our biodynamic market garden on site, and chefs take regular tours of the farm to draw inspiration from what they see growing.  
The kitchen is currently looking for a Commis Chef to join our dynamic kitchen. Most of our dishes are created to showcase the produce from the farm.
We are looking for a chef that is willing to learn and has an enthusiastic approach to a unique style of cooking.
 Position responsibilities include but aren't limited to:
Vegetable and salad preparation
Assist with the preparation of other menu items
Relevant cleaning duties
To be able to understand, react and follow instructions issued by senior team members to ensure an efficient kitchen section and operation
To be receptive to teaching, coaching and training in order to progress and develop your position
To always maintain an excellent working relationship with hotel team members
To adhere to a high level of food safety by following procedures as set by the company and legislation
To assist the team when receiving and storing goods
To assist in the running of kitchen sections as part of your training and following training
To alternate between sections and kitchens as and when required
Have an open schedule that allows you to work evenings and weekends.
Benefits:
Basic salary of £24,000 PA
·       Service charge (estimated £4,000 to £7,000 per annum)
·       Increased holiday allowance
·       Vitality healthcare cover
·       Employee assistance programme (with Hospitality Action)
·       Life assurance scheme (from day one, covering up to 2x your annual salary)
·       50% F&B discount when dining in our restaurants
·       Company sick pay
·       Enhanced maternity pay
·       Enhanced paternity pay
·       Recruit a Friend bonus (£1000)
·       Monthly employee recognition scheme
·       Annual employee parties
·       Free staff meals
·       Daily briefings with the team, including food tasting – opportunities to work with the Home Farm
·       50% discount on Wildsmith Skin products
·       Heckfield Plus - online discounts
·       Discount with Hunter Boots
·       Christmas gift
The ideal person will have a passion for working seasonally and be opened to learning new styles and techniques.  At Heckfield we pride ourselves on providing training, development and a chance to progress within the company.  If you would like to work in a collaborative and creative environment, please send your cv to [email protected]